Last updated on February 15th, 2020 at 01:04 pm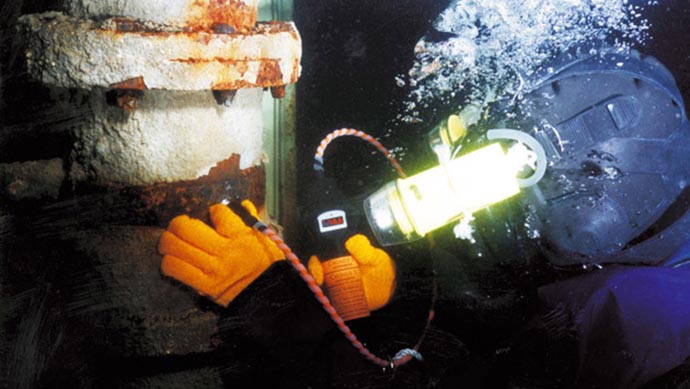 Cygnus Instruments are the pioneers of digital multiple echo technology for through-coating material thickness measurement. The company as the leading manufacturer of multiple echo digital ultrasonic thickness gauges has been steadily refining and growing its product range for nearly 3 decades and now carries a total of three ultrasonic product lines – ultrasonic measurement meters, hatch cover and industrial leak detectors.
Ultrasonic thickness gauge
The ultrasonic thickness gauge is employed in a wide range of industrial applications around the world. The models in the Cygnus Instruments range include
'Intrinsically Safe' – for potentially explosive environments;
'DIVE' and 'Underwater' for diver use;
'Hands-Free' for rope access applications;
'Data Logger' for simple yet versatile logging of thickness measurements;
General Purpose with large LCD display and simple menu operation;
ROV mountable series with optional probe handling solutions; and the extremely rugged Heavy Duty.
Cygnus Instruments Leak detection equipment
In addition to thickness gauges, Cygnus Instruments produces an ultrasonic hatch cover leak detector – Cygnus Hatch Sure for testing weather tightness of cargo hatch covers. Classification society approved, this digital leak equipment provides a quick and effective method of evaluating hatch seals and aiding the prevention of seawater ingress.
Ultrasonic leak detectors
For industrial facility maintenance, Cygnus Instruments provides a range of ultrasonic leak detectors for locating leaks in compressed air systems, vacuum systems, steam traps, electrical arcing and identify early signs of bearing wear.
Cygnus invests heavily in product development through application-driven market research and strong links with international associations spread across marine, offshore and oil & gas industries.
All Cygnus ultrasonic gauges are accurate, reliable and simple to use.