Last updated on April 12th, 2023 at 05:10 pm
Despite what some may think, Beatrix Potter was no sentimental, shrinking violet. She was an independent, self-taught and accomplished artist and naturalist — and a wildly imaginative storyteller. Helen Beatrix Potter was born on July 28, 1866, in London. So she came of age in Victorian England, which is where people probably get the idea of her fustiness.
Early years of Beatrix Potter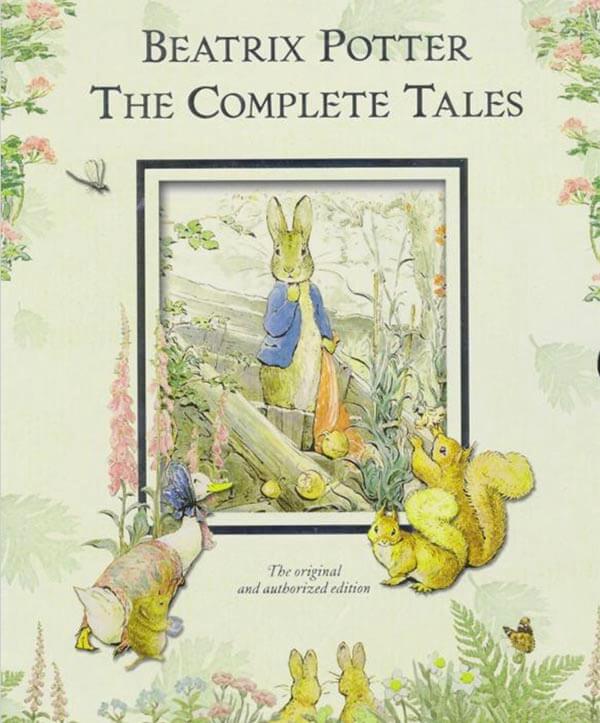 It's true she spent most of her formative years alone in the third-floor nursery of the family home in Bolton Gardens. Her only sibling, Bertram, was born six years after she was. But he wasn't much for a playmate since he was quickly dispatched to boarding school.
But Potter never minded the solitude. To be sure, she was shy around adults. But she used that alone time to cultivate her interests in the natural world, and she always felt she related best to children and animals. She kept a small menagerie, including tame rabbits, mice and a family of snails.
Early influences on Beatrix Potter's drawings
When the family vacationed in Scotland, little Beatrix and Bertram would go on collecting expeditions, gathering toadstools, snake skins, and the carcases of dead animals. If the carcases could be skinned, these budding scientists would do it unflinchingly. If not, they would boil the carcases and carefully preserve and restructure the bones.
Read more of our book reviews
They also sketched everything they collected and observed. Potter's drawings were remarkably true to life, though occasional flights of fancy would appear in her notebooks. She'd add a muffler around the neck of a newt, or give a rabbit a little velvet jacket and patent leather shoes.
Creation of Peter Rabbit
Potter frequently illustrated her letters, too. And this brings us to the interesting story behind The Tale of Peter Rabbit. Potter remained close to her governess, even after she'd long outstripped the governess intellectually. The governess had a son named Noel, and he was ill with scarlet fever when Potter wrote to him a curious letter:
"My dear Noel," (she begins on September 4, 1893).
"I don't know what to write to you, so I shall tell you a story about four little rabbits whose names were Flopsy, Mopsy, Cottontail and Peter. They lived with their mother in a sandbank under the root of a big fir tree."
And so begins the classic story of a naughty bunny who sneaks into Mr McGregor's garden and eats himself sick on carrots, cabbages, and French string beans. He narrowly escapes being made into a pie. But all is well in the end, though Peter must go to bed without the blackberries and milk his sisters get to enjoy.
Beatrix Potter's tales span time and are read by all age groups
While children almost always love her stories, in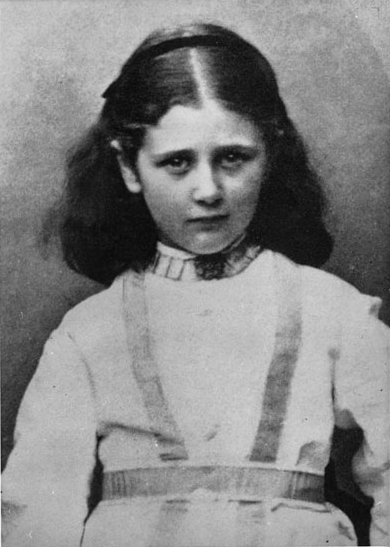 my mind, you're never too old to read Beatrix Potter. In fact, looking back at them as an adult can prove an interesting experience. There's lots of narrative tension and madcap humour, such as in The Tale of Squirrel Nutkin. And the absurdity of the three mischievous kittens being dressed up for tea in The Tale of Tom Kitten will certainly make you laugh.
Where to buy Beatrix Potter Complete Tales
You can purchase Complete Tales by Beatrix Potter — which have never been out of print since Potter self-published Peter Rabbit in 1901, and now available on Amazon.
A deluxe volume of her work is in bookstores Beatrix Potter Complete Tales holds all 23 of the famous tales, beginning with Peter Rabbit and arranged in the order in which they were originally published — unabridged and with Potter's signature watercolour and pen and ink illustrations. The Complete Tales also contains four works that were unpublished in Potter's lifetime. Why not pre-order a copy? The edition would make a smart gift for children and grownups.
Also be on the lookout for Beatrix Potter: A Journal (Frederick Warne & Co.), a handsomely illustrated notebook that describes Potter's life in Victorian England and is aimed at younger readers.