Last updated on July 24th, 2019 at 03:03 pm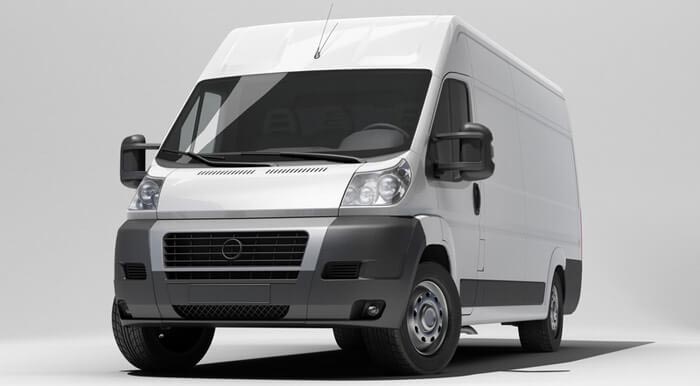 Buying a commercial van for your business can be an arduous task with so many options to choose from. Just how does one pick the most appropriate vehicle to suit their particular business needs, and where to begin that search?
Research online to find the best van make and model that suits your business needs.
Buying a commercial van has become a much more straightforward task with the majority of commercial auto dealers now providing a significant amount of information online.
Online commercial van information covers everything from vehicle overviews as well software that enables the prospective buyer to create a bespoke vehicle with all the 'bells and whistles', all without having to leave the comfort of their armchair.
Choose a dealer that can deliver your van directly to you
Now the research is complete, it's off to the local van dealership for a test drive. Many commercial van dealers are prepared to deliver a new vehicle straight to your front door!
You can benefit from huge savings by looking a little further afield and since the car sales competition is so high you'll find many special offers and discounts outside your immediate area that may not be available locally.
Car & van dealership websites allow for fast, efficient research saving the buyer time and enabling one to narrow down the model desired.
Commercial vehicle sales competition is high, search further afield for special offers and discounts.
Dealerships will deliver a new commercial van right to your door.
Buying a commercial van for a VAT-registered business and you'll be eligible to claim back the VAT.
All vehicles with an unloaded weight of three tonnes or with a payload of one tonne or more are classed as commercial vehicles.
What to look for when buying a commercial van
It's advisable to make a note of everything you plan to use the van for, allowing you to come up with a list of attributes your new van will require. The following types of vans for your business should be considered before making a purchasing:
If you own a removals company that you may want a van with large back doors and easy access from the rear
If your business deals with delivering goods to street-front shops, you may prefer a van with sliding side-doors that will enable the delivery person to unload contents from the vehicle more safely.
If your occupation or business provides services such as building work, plumbing etc, or other types of trade work then you may want to consider a city van.
Fuel economy should be at the top of your list
Money Wasted is Profit Down the Drain
As a business owner, look for a vehicle with good fuel economy, consider a diesel van as opposed to petrol, or a smaller vehicle model that requires less fuel.  Do your calculations carefully before deciding what size vehicle is appropriate for your specific business needs.
What to avoid when buying a commercial van
Choosing a van for your business is a serious investment so think carefully and avoid impulse decisions. Take your time and think ahead to how you wish your business to grow in the future – there are a huge range of options on the market, so allow yourself some time to make an informed decision.
Don't forget your commercial vehicle add-ons and options
Commercial vehicle owners should think about options for their business vehicle before they sign the dotted line. Enhancements for business purposes such as:
Bluetooth hands-free kit be useful for taking bookings on the road?
If you'll be driving in rural areas, should you have front fog lights fitted?
If your business involves handling messy or dirty goods, would a rubber floor be preferable to a carpeted floor?
Specialist anti-theft alarms and trackers should be fitted, especially if you intend on carrying tools in your van
There are many alternatives to think about so don't forget something important that may save time and money down the road!
A commercial van could be an excellent investment for your business. Decide what your company requires from the van they are about to invest in; carry out a detailed research and visit a new van sales showroom in your area to take a test drive before you commit to buying!