Last updated on February 24th, 2020 at 03:18 pm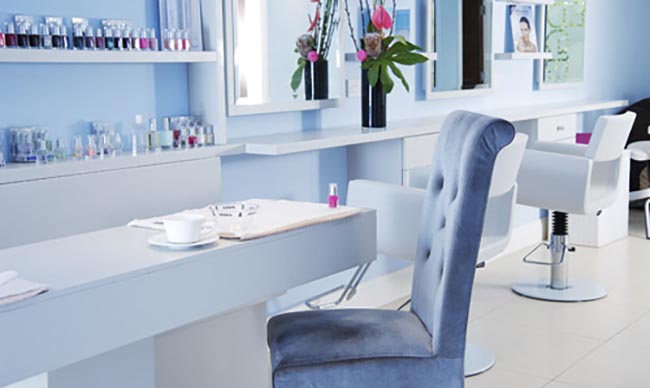 On a recent business trip to Dorset, I thought I'd treat myself to a few hours of rest, relaxation and pampering for all the long hours I'd recently put in at work.  This was my first visit to Edge Spa in the Alum Chine neighbourhood of Bournemouth but it definitely won't be my last!
The minute you walk through the door at Edge Spa you are greeted by warm, friendly staff and an ambience of serenity and peace.  For me, this is the perfect combination allowing me to immediately feel relaxed, and thus let myself unwind.



Becky is my therapist today who welcomes me with a smile and immediately escorts me to the treatment room that's beautifully prepared and ready for my arrival.  After undressing I lie face- down on the massage table and almost immediately my senses begin to let go!
Edge spa massage makes you feel wonderfully pampered
My first treatment today is a 30-minute Neck,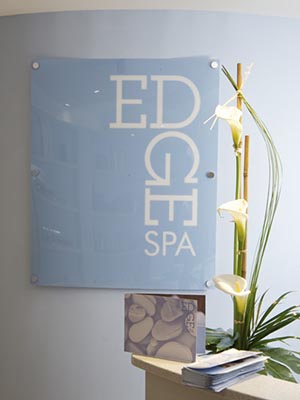 Shoulder and Back Massage.  With long, smooth strokes Becky massages what feels like a generous helping of fragrant Elemis Frangipani Oil onto my tense and tired body, and already I'm sold.
A well-trained masseuse that knows when to apply pressure – is a must!
With soft supple hands that just melt into my skin Becky has clearly been well-trained, knowing exactly how much pressure to apply on different parts of the body, and using not only palms and fingers but also forearms for deeper, broader work. By now I'm wishing I'd booked that 45-minute appointment for this is a sublime experience for me.
The ultimate destresser
I'm sinking into a semi-conscious state and feeling wonderfully pampered. The sensitivity in my neck and the large knots in my shoulders have now been reduced greatly and I'm feeling very different to the woman who walked through the doors just half an hour ago! Natural Elemis active glow facial
Elemis skin-specific facial
Now to add more delectable enjoyment to my experience, my next treatment is a Fruit Active Glow Facial, also known as a skin-specific Elemis facial.  Here I'm treated to an entire array of natural, beautifully scented products from the Elemis skincare range. Starting with the Balancing Lime Blossom Cleanser – smooth and silky it massages into the skin easily, offering a deep cleanse.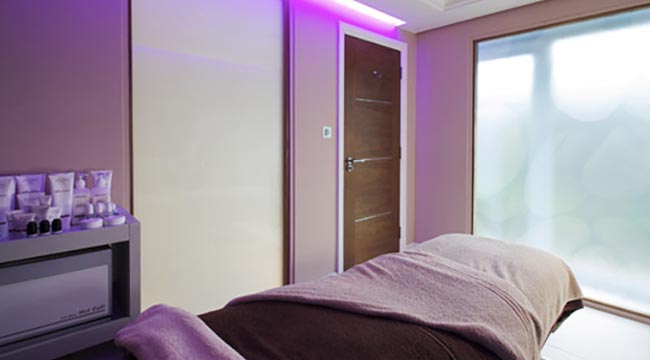 Anti-ageing benefits of lavender-scented Skin Bliss capsules
Each skincare product is removed using a warm Lavender mix – the perfect choice to induce relaxation and incorporates perfectly with the other skincare products.  Balancing Lavender Toner is then applied to cleanse any residue product from the skin and this is followed by Lavender scented Skin Bliss Capsules which contain antioxidants that provide anti-ageing benefits to the skin of all ages.  The oil is gently massaged into the face, neck and décolleté thereby increasing vitality and circulation within the skin.
Following the cleanse Becky applies an Elemis Papaya Enzyme Peel which is left for 10 minutes to 'do its magic' during which time I am treated to a blissful shoulder massage.




After removing the peel, Herbal Lavender Repair Mask is used on my t-zone, and Fruit Active Rejuvenating Mask is applied elsewhere, and the personal indulgence continues with a delicious and soothing scalp massage. At this point, I'm almost dripping off the table as I feel more relaxed than I have in months.  This really was such a great way to spend my morning and something I most definitely need to schedule into my calendar more often.
The all-important eye treatment
The final stages of the facial include removing the face mask, then the application of Pro-Collagen Eye Renewal, a must for all of us women who want to keep those fine lines and wrinkles at bay. Visible Brilliance Serum is applied to the entire face to assist in rejuvenating and brightening the skin, and finally, the Maximum Moisture Day Cream completes my facial to give me hydration throughout the day.
Sense of calm, peace of mind, and wonderful skin ends the perfect spa treatment
The wonderful state of peace and calm that I'm now feeling is something I'd like to keep with me throughout my day.  I suppose I'll just have to employ Becky on a regular basis to help me maintain not only beautiful, well-cared-for skin but also to bring my body back to a balanced, pain-free and supple state.



Edge Spa offers a great range of beauty treatments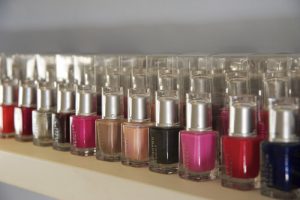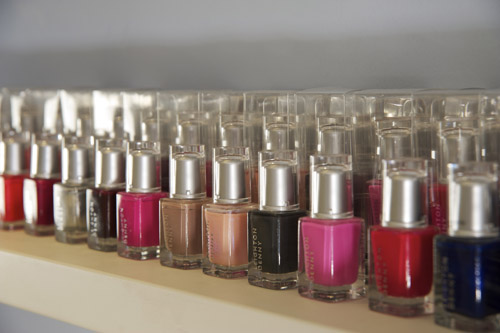 from facials and massages to manicures and pedicures and more, so there's something to suit whatever mood you are in.  I highly recommend a visit to this beautiful day spa and feel sure that you'll experience the same quality of care, professionalism, and expertise that I did.
Massage: £30
Facial: £40
Experience: Pampered to Perfection
Open Monday to Saturday
The spa is located at:
EDGE SPA
Ground Floor,
2 Studland Road,
Alum Chine,
Bournemouth BH4 8JA
Telephone: 01202 540909
Website: http://www.edgespa.co.uk