Last updated on August 6th, 2020 at 12:18 pm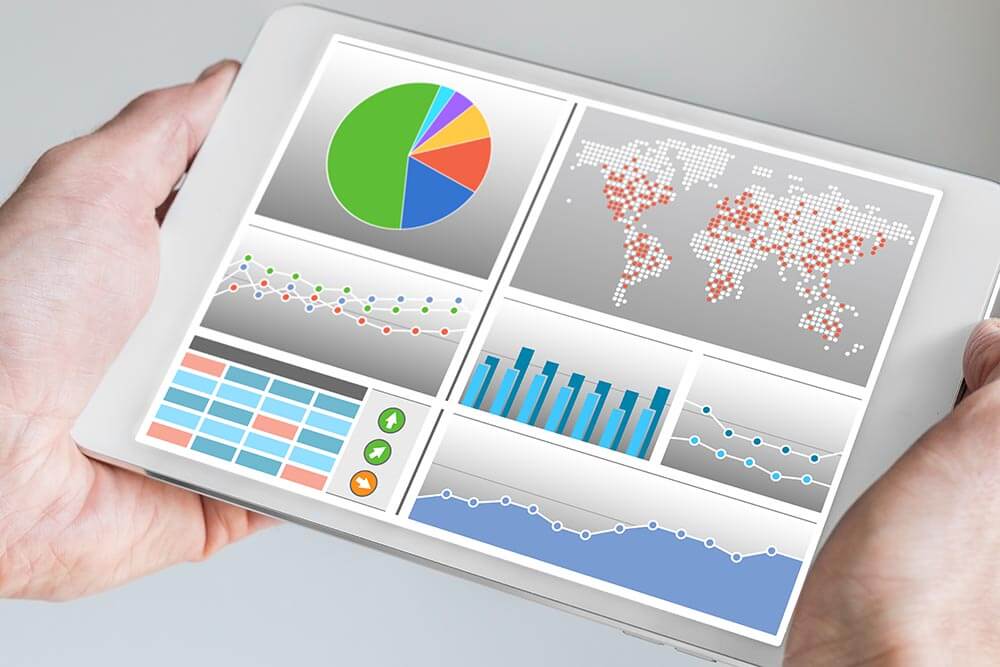 The online financial services industry has been transformed by the growth of e-commerce, the advent of the internet and then the World Wide Web coupled with innovation in communication technologies have allowed faster data transfer over improved networks within and between businesses, and consumers.
Online convenience of banking
Online banking has enabled the retail banking sector the opportunity to reduce the cost of service transactions and increase revenue whilst providing more convenient banking services to its customers.
Financial services such as online trading and online foreign exchange rates are now prevalent on the web as well as banking tools such as online currency converters that are fed with real-time exchange rates data.
Internet banking services
Financial services such as Internet Banking have not only encapsulated traditional banking services such as opening an account and balance inquiries but also offers online bill payment options, and the ability for customers to manage their bank accounts online.
Consumers expect a wider range of Internet banking services
Transferring between Internet bank accounts is now a simple and straightforward process that takes only moments, much more preferable than a trip to the local branch. The major change for consumers is not only the convenience of these services but the wider range of services that are now available to them. This has been enabled through the restructuring and streamlining of retail banking processes for online servicing and the commoditization of financial products ranging from credit cards to current accounts, loans, mortgages and insurance, savings and investment products.
Consumers are savvier than ever at finding a deal online
Consumers now know exactly what it is they are looking for, how much it costs and how much they expect to pay. They are empowered by choice in an ever-increasing price-based market, particularly for insurance, mortgages, personal loans and credit card products.
The rise of competitive financial products
Consumers expect information to be freely available online over a range of different financial products, and they want to be able to search for preferable alternatives.
This has given rise to businesses within the financial sector to offer more personalised products to consumers and differentiate the pricing and benefits of particular financial products targeted to a range of consumer needs – quickly moving away from a one-size-fits-all ethos.
Availability of online loans and financial services
The online bridging finance and loans market is highly competitive as many individuals now invest in a second property loan for buy to let, and property development purposes.
Ease of online research
With the ability to research at the end of our fingertips, consumers are now able to assess mortgage and loan companies from the many customer reviews available online. So, instead of visiting one financial lender and feeling pressured into a transaction, we feel unsure of, we are now able to make our own choice without feeling pressured, and once that decision is made we can enjoy the ease of applying immediately online with an immediate response to our request.
Better tools and apps to keep consumers informed
Online financial information and news, coupled with comparison and rating services inform consumers of the relative advantages and disadvantages of varying complex financial products such as insurance and mortgages.
Bricks & mortar financial services vs online finance
In the past, the process of purchasing insurance and mortgage products was renowned for being branch-based and broker-serviced. However, with the huge selection of mainstream providers now online consumers can search for not only a mortgage lender or insurance provider but also obtain the most competitive rates and premiums for these services.
The convenience factor
Banking tools such as online mortgage calculators allow customers to calculate their potential repayments and evaluate their ability to spend before ever having to submit an online application. Coupled with this information is the prevalence of information about the quality of the suppliers as well as their products. This allows consumers to make their own purchasing decisions before signing on the dotted line, and without having to step inside the bank manager or insurance broker's office.
Previously these service-based businesses have had to focus their marketing attention in just one area but now in the modern age, their expertise needs to be aimed at both the highly competitive online business as well as digital publicity tools such as social media and digital marketing campaigns.
Stiff competition to offer online credit cards to consumers
When businesses such as telecom providers, supermarkets and utility companies started entering the financial services industry then the high street banks and insurance providers got a shake-up and attention to detail became of prime importance to secure that new client over one's competitors.
Competition is good for consumers
As such, for certain products, competition in the market has increased and the need for suppliers to differentiate between the products they offer and those of competitors has become imperative. This is particularly seen with high profitability products such as credit cards.
Speed of online credit card applications
Whilst the credit card industry has been strongly competitive for some time, online applications offered new benefits to suppliers and consumers. Online credit card applications have cost and time savings for the supplier and the consumer.
Better rates and immediate decision
The online replacement of financial facilities and services such as credit card applications offers an advantage to the supplier by reducing the need for paper processing (which has the benefit of being environmentally friendly) and reducing the risk of human error. For the consumer, selecting a product is faster and more profitable as web-based companies that aggregate information about, compare and rate between products display consumers the top choices in the current market environment.
Applying for credit cards online often provides consumers with an immediate decision over the outcome of their application whilst saving the supplier human resource overhead as the consumer inputs their own personal information directly into the system.
Foreign currency rates
Other banking tools such as the online travel currency converter offer a similar range of choice advantages to the consumer. However, the new benefit to consumers of online foreign exchange is the time-based focus of the foreign exchange business. Whilst exchange rates rise and fall as foreign currency is bought and sold, consumers can shop around for the supplier who offers the best exchange rates in real-time.
Online payments with smartphones
The age of e-commerce has well and truly arrived and will only continue to grow as mobile phone technology develops further.  Now with the launch of apps like Paypal mobile payment service, Google Pay and Barclays 'Pingit', one can forget about one's credit card and pay directly from their mobile smartphone.   You may not yet be able to purchase a new home with these devices but don't be surprised in the next few years to see where this technology might lead us!