Last updated on January 21st, 2021 at 08:03 pm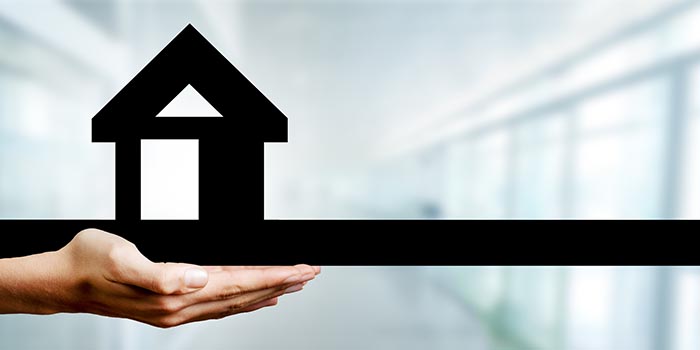 When it comes to searching for short term property finance loans, there are plenty of financial products available online, but most involve the tedious task of form filling, sourcing back-up documentation, and finally submitting to the lender.
All this holds up the loan process and further adds to your stress levels at a time when quick action is essential.
We decided to do a little digging in the short-term loan area and determined that a bridging loan is by far the fastest form of property finance currently available.




What is a bridging loan?
A bridging loan is a short-term funding solution for businesses and individuals. With a quick loan application procedure, bridging finance companies will want a form of security to back the loan application, usually, a property that may be the main residence, or in some cases an investment property.
Why a bridging loan?
Bridging loans are generally for business and property transactions to 'bridge the gap' between selling a property while purchasing another. Other uses include:
business cash flow finance,
renovation or refurbishment of a residential or commercial property,
buy to let (BTL) purchase, and property development.
A bridging loan is the most efficient form of finance to buy property at auction, where payment is made in full within 28 days of the auction sale.
Our choice for the top 5 short term property finance companies
In choosing the best short-term UK bridging property companies we looked at the different types of property loans that were offered, speed of transaction, brokerage access to multiple private lenders, and variety of products offered.

Barclays Bank
Barclays Bank is a high street lender who has a range of business and personal secured and unsecured loans. Businesses can apply for unsecured finance from £1,000 to £25,000 with a current (example) APR of 9.9% (at time of writing) which is repaid monthly. Larger sums up to £100,000 are available with APR provided upon application.
It's a thorough loan process and can take time
The drawback in applying for a high street bank loan is the level of scrutiny into your finances. Typically, you will be asked to provide the following information:
What your current business debts are.
For established businesses – what your annual turnover for the past 12 months is.
For Start-ups – what your annual sales forecasted turnover will be.
And your net profit from the past trading year.
Once you've provided the information, completed the loan application and received final approval, then funding should be available to you within 48 hours – But all that paperwork review takes time!
If you would like to find out more about Barclays short term unsecured loans then visit their information page here: https://www.barclays.co.uk/business-banking/borrow/loans/

Mint Bridging
Mint Bridging is a finance brokerage specialising in short term property loans in England and Wales. As a privately funded lender, they don't demand the rigorous requirements that a high street bank would. Each loan application is reviewed as a unique case and funding is offered based on the loan applicant's individual status and requirements.
Mint Bridging offer between £100,000 and £5 million in short-term finance for up to 18 months, depending on the product. These include:
Bridging finance,
Refurbishment loans,
Short term property development finance,
Specialist products.

KIS Bridging
KIS Bridging is an independent finance broker. This means they work with a panel of different types of lenders enabling them to handpick the right lender to suit the needs of the borrower. This type of funding works in situations where the borrower has a complex or unusual property transaction or has past credit issues.
KIS bridging finance can be utilised for a range of purposes including but not limited to:
Property development,
Property purchase,
Auction property purchase,
Short-term cash flow finance,
Re-bridging loans,
Time-sensitive business debt such as tax bill.

Bridging Link
Bridging Link is a principal lender of short-term bridging loans in England and Wales. They offer from £40,000 to £2.5 million in business and property funding with a maximum LTV of 70%.
Direct lenders such as Bridging Link determine the viability of lending to an individual, by taking into account past credit issues, and the property offered as security. Depending on the complexity of the application, funding is approved and delivered within days if the correct documentation has been submitted.
Types of bridging loans offered by Bridging Link:
• 1st & 2nd charge on main residential property
• 1st & 2nd charge investment property

Finanta Ltd
Finanta is a specialist business and property finance broker in the UK, and a leading provider of Bridging Loans, their industry knowledge and the close relationships they have with lenders enables them to achieve some of the best bridging rates available and can fund the most complex of property situations, including financing those with less than perfect credit.
Bridging Loans are available from £25,000 to £25 million, with loan terms of 3 to 24 months, and maximum LTV of 80% (depending on loan type).
No monthly loan repayments
What makes a Finanta bridging loan attractive is that it is short-term, there is no monthly loan payment – the net loan and interest are rolled-up and repaid at the end of the loan term. There are no early repayment fees either.
With an immediate decision in principle, Finanta provides one of the fastest short term loans for property transactions in the UK.
Finanta offers the following bridging loans:
Residential and commercial short term property loans
Mini Bridge loans,
Development finance,
Refurbishment loan,
Auction finance,
Land finance,
Refinance, Regulated bridging loans,
and Second charge loans.
To find out more about Finanta's short term bridging loans, visit their bridging page.
Short-Term property loan lenders
There are many short-term property and business finance lenders in the UK, finding the right lender to assist with your current property transaction can be daunting, especially when you are dealing with a time-sensitive property deal.
We hope that our Top 5 list of short-term finance lenders will help you make a decision about what is on offer and who can be trusted to approach for financing your next project.
---
SearchGo is a special features portal that provides information on every subject imaginable. If you need info… then search go!