Last updated on February 18th, 2020 at 09:30 am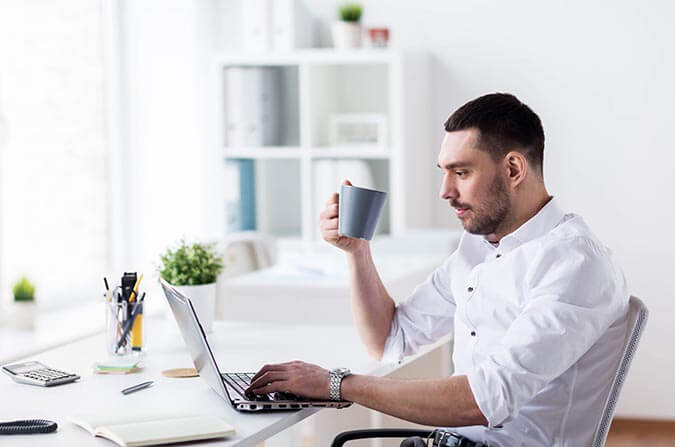 As the internet has enabled faster, networked data exchange and information sharing, the immediacy and availability of information, and online transactions has improved.
Consumers now have access to a range of knowledge that has educated them and helped improve their decision-making processes. The availability of information on the web has also given consumers awareness of costs and pricing involved with particular transactions. This has changed the face of market trading.
Online trading vs traditional trading
For market makers who buy shares to facilitate investors' trading, the occurrence of screen-based trading gave privileged investors the information on the stocks that the market maker is holding. If the investor is aware that the market maker is holding stocks that they will need to sell quickly, the investor is in a much better position to negotiate and buy at a low price.
Before screen-based trading, this was not the case.
Ability to place an order before the markets open
However, online trading has eliminated some of the errors that occurred with historical trading processes. The automation and security of online trading have reduced the risks of errors in the communication of orders and improved the ability to authenticate customers.
Placing orders outside o trading hours
One significant factor is that communication with traders and brokers has improved as with previous phone call methods of communication, at peak trading times opportunities were missed if the trader or broker could not be reached.
This convenience to the customer is also improved as with online brokerage the trader can place their orders at any time outside of trading hours and the order is executed once the markets have opened.
Foreign exchange market
The foreign exchange market (Forex, FX or Currency Trading) has also seen similar changes and been improved by the immediacy of information as consumers are offered live up-to-the-minute online foreign exchange rates and currency exchange rate comparisons.
Remove the broker and reduce the costs
Online foreign exchange and market traders can buy, sell, send, receive and often track their transactions. As the service can be automated, the need for a broker is diminishing. Online trading, where a brokerage is no longer needed has also reduced the costs for educated active traders who do not need to buy advice along with their brokerage package.
Personal online banking
The occurrence of the internet and the World Wide Web have encouraged the development of different access technologies such as Desktop Personal Computers, advanced mobile smartphones, web TV and other handheld devices. Innovation in the development of access technologies coupled with the cheapness of the mass production has given consumers the means to hold real-time information about their bank accounts literally at their fingertips.
Personal Banking and online transactions
New and cheaper access technologies have allowed consumers the opportunity for remote access to information systems previously only accessible by business staff such as bank clerks these include online banking and currency exchange rates. This has enabled consumers to manage their finances remotely at any time of the day. Online banking, whether with a traditional or a virtual bank offers consumers a range of services that they can perform remotely. These include:
bill payment facilities
online transactions
transfer of funds across accounts
statement viewing
balance inquiries
stopping checks
setting up standing orders
cancelling direct debits
applying for loans and credit cards and more.
The need to travel to a local branch is rapidly being reduced.
Low interest and high fees on customers accounts are often due to the overhead of capital costs such as rent of buildings for branch-based services, call centres etc, and the staff costs therein. By opening an online account with a virtual bank, consumers are in theory offered better interest rates and financial benefits due to the decreased overheads of a branchless system.
Consumers – Choice and Convenience
The online shake-up of the financial services industry has offered consumers more choice and more convenience. The more access to information the consumer is afforded, the more discerning the consumer becomes.
Suppliers have to be cautious in the way they market their products.  Financial suppliers have to carefully differentiate and target their products to specific ranges of consumers to compete effectively.
3rd party financial comparison sites
Web-based aggregating companies are becoming the new intermediaries as they collect, compare and rate banking products and services through comparison websites and portals that compare best banking rates, loans, and insurance deals.
The internet and the World Wide Web has transformed the financial services industry by offering consumers access to information and the ability to complete online transactions and interact with financial services and buy financial products from the comfort of their own homes, 24 hours a day.
---
SearchGo is a lifestyle and special features portal that provides information on countless topics. If you need info… then search go!