Last updated on February 22nd, 2020 at 01:50 pm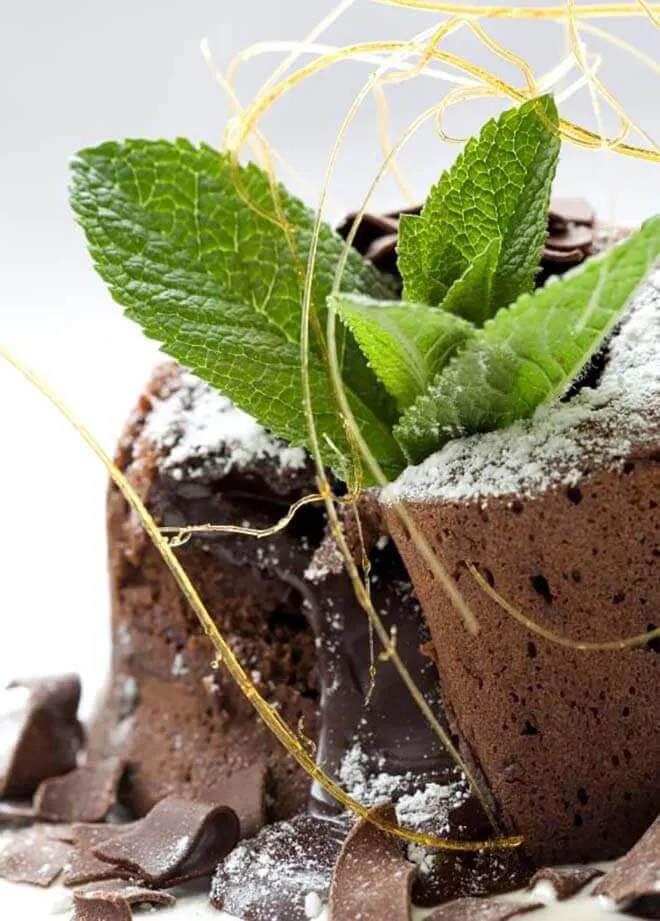 Chocolate lovers this one is for you. Seriously, this delicious hot chocolate fondant recipe oozes lushness, serve it with vanilla ice cream, it really makes an impression at the dinner table. Willy Wonka eat your heart out!
Ingredients
105g dark chocolate
105g unsalted butter
60g sugar
40g flour
2 Whole eggs plus 2 extra egg yolks (free-range).
Cooking Instructions for hot chocolate fondant
Over simmering water melt the chocolate and butter in a bowl
Whisk the eggs, egg yolks and sugar until the volume has doubled (Preferably in an electric mixer – by hand whisking may take a little longer)
Pour the melted chocolate and butter into the egg mix and whisk together.
Fold in the flour.
Line 4-5 ramekins with soft butter and cocoa powder.
Cook in a preheated oven at 180 degrees for 7-10 minutes or until the tops are just firm to touch.
Where to buy the ingredients to make a hot chocolate fondant
Most of the ingredients can be purchased from your local grocery store and supermarkets. However, look for the best main ingredients when it comes to making desserts. I favour this version of the Lindt dark chocolate, you will need a couple of bars (depending on how much you are making).
HOT TIPS...
Make sure the water in the pan doesn't touch the bowl!
Make sure you line the moulds with butter and cocoa powder for a perfect finish!
---
SearchGo is an online lifestyle magazine that provides information on every subject imaginable. If you need info … then search and go!