Last updated on March 12th, 2020 at 08:16 pm
The Signature Townhouse Hyde Park (formerly known as Arbor Hyde Park Hotel) is a 40 room hotel located in Lancaster Gate, London.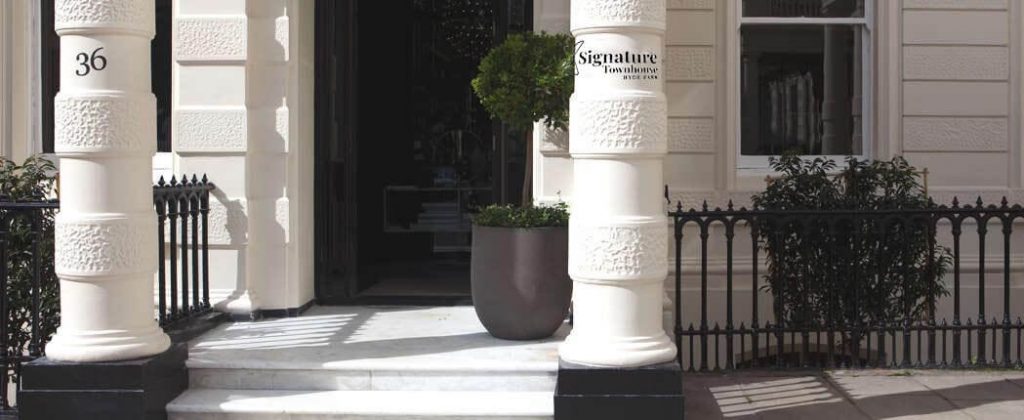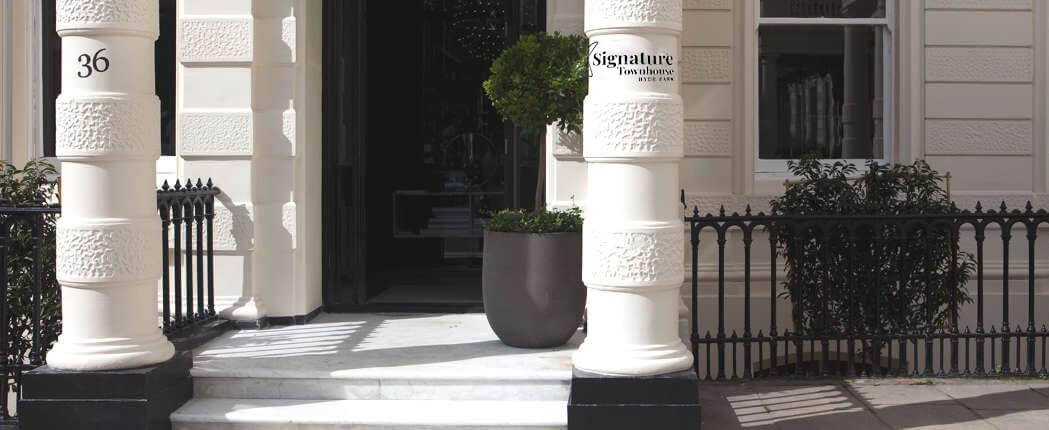 Hotels in Lancaster Gate offer access to central London
On a recent trip to London, we decided to stay in the Lancaster Gate area, for several reasons: in walking distance to Hyde Park – ideal for an early morning run before breakfast – the fact that there are several underground stations nearby, and we had a previously arranged business meeting around the corner. Lancaster Gate is mainly residential with a smattering of embassies, business offices and hotels interspersed, located between Marble Arch and Queensway.
Booking a hotel in London
Booking a hotel in central London during the summer season is probably madness within itself, the prices are eye-watering and availability is practically non-existent.
Read more travel articles and reviews
After several attempts to find a hotel in the right location at the right place, we decided to use an online hotel booking service and found the Signature Townhouse Hyde Park in Lancaster Gate – facilities appear to be all we need, it's a great location and the price is just right!

Have Oyster card, will travel
Once we arrive in London, using our trusty Oyster cards we head for the tube, taking the Victoria Line from Kings Cross to Oxford Circus then change to the Central Line and onto Lancaster Gate – an easy journey which takes us only about 25 minutes.
Signature Townhouse within walking distance of Lancaster Gate tube
As we leave the sweltering, oppressive heat of Lancaster Gate underground tube station we are pleasantly surprised to find the hotel only a 6-minute walk, and as make our way along Lancaster Gate with its impressive, beautifully cared-for buildings, we realised that though we are only a stones' throw from busy Bayswater Road, you don't hear the heavy traffic at all – what a concept in the centre of London!
Beautiful restored 19th Century townhouse hotel
The Signature Townhouse Hyde Park hotel is a restored 19th-century Georgian townhouse. First impressions are that it is an elegant and stylish hotel both inside and out.  We are greeted at the hotel reception by Alex who is professional, polite and friendly.  The lobby is modern and extremely inviting with a large seating area that has been decorated to impress, and it does! After we've completed the formalities of checking in, Alex directs us to our room and asks if there is anything else we require.
Pretty view from our 4th-floor accommodation
We call the tiny 4-person elevator and slowly (what seems like an eternity) make our way up to the 4th floor where we will spend the night in room 401, a standard room. It's a reasonable box size room by London standards, with 2 large sash windows that look out onto gorgeous local gardens below, it gives one an enjoyable but nosey little look into the lives of local residents!
Stylish hotel rooms at first glance
With tasteful modern décor, the Signature Townhouse Hyde Park has all the usual room amenities, including coffee machine, bottled water, hairdryer, small wardrobe, shelves, writing desk, and 1 chair.  There are several electrical sockets, ideal when there are 2 or more of you or if you are on a business trip and need to charge phones, laptops, etc., and of course, there is also free Wifi – a must for us!
A second glance and the hotel appears unkempt
The rooms look clean and well kept on first glance, however, once settled in, we noted that the furniture seems a little threadbare, the floor was not vacuumed, and the toilet was not particularly clean. Small things like the tissue holder with no tissues but disguised with one single rosette folded tissue on top, little things like this are annoying.
Visiting Bournemouth? Then see our Orchid hotel review
Sleeping at the Signature Townhouse
The comfy, albeit small double bed which provided a very good nights' sleep, is dressed with freshly laundered white linens, and nicely accessorized with colourful matching cushions and throw.  And most importantly, everything is very neat and tidy! There are a few signs of wear and tear on the desk. There is no mirror anywhere near the hairdryer which is a pain, but somehow I still managed to make myself look presentable!
Elegant, contemporary hotel bathroom
The contemporary bathroom is small but nice with a functional layout and has everything one would expect (except we are missing vital accessories such as shampoo, and a decent shower gel).  My favourite thing in life is a large bath towel and the Signature Townhouse come through with flying colours in this regard.  A large towel that you can envelope yourself in with room to spare – love it!
Under pressure!
Shower pressure as in many older London hotels leaves much to be desired but the hotel has recently been taken over by its current owner, (It was previously known as Arbor Hyde Park, and previous to that London guards hotel) and Alex informs us that 'they' are continuing to do updates, so hopefully, the shower pressure issue is near the top of the list in these renovations!
Signature townhouse breakfast
We didn't have breakfast at the hotel so cannot comment on that but will return to let you know how we found it, instead we opted for Aubain on Bayswater road.
What's our Take on the Signature Townhouse Hyde Park
All in all, I'd say the Signature Townhouse Hyde Park is an ideal place to stay in the Lancaster gate area, being easily accessible to Lancaster Gate tube, Bayswater Road tube, and Paddington.  Rooms are comfortable, staff are keen to be of assistance, and any issues we had were dealt with immediately.  Perhaps the cleaning staff who replenish the room supplies could pay a little more attention to bathroom accessories and general cleanliness, but apart from that we would happily stay at the Signature Townhouse again and would recommend you do likewise.
How to find the Signature Townhouse hotel
It's fairly easy to get to the Signature Townhouse Hyde Park, and it's a 5-6 minute walk from the underground station.  Come out of Lancaster Gate tube, turn right, walk 2 minutes – past the Swan pub, take a right on Lancaster Gate and follow the road – the address is:
Signature Townhouse Hyde Park Hotel
36 Lancaster Gate,
Bayswater,
London W2 3NA
Tel: 020 7402 1101
Happy travels!