Last updated on March 2nd, 2020 at 07:08 pm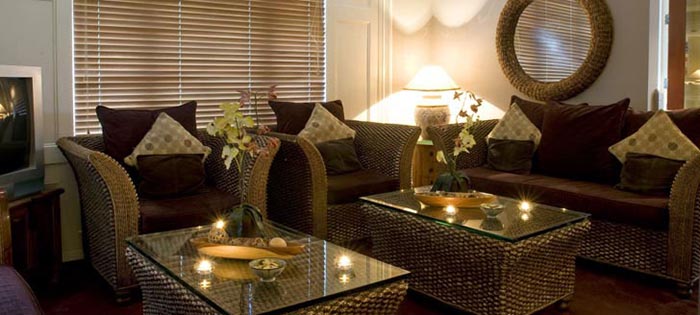 Where East Meets West
I recently took a trip to the South Coast of England, to sunny Bournemouth where I intended to switch off and relax, and indeed what I found to greet me at the Orchid Hotel was the perfect combination of style and comfort.
Modern Asian inspired theme
This contemporary hotel in Bournemouth has an Asian theme that runs throughout the accommodation. Upon arrival, I was shown to the exquisitely decorated Aspasia suite boasting stunning cerise pink furnishings, including two huge delectably comfortable sofas to laze upon as the sun filtered through the windows at the front of the hotel. Authentic Indonesian ornaments complement the room giving it a calm and serene ambience, precisely what I was looking for when I made my choice from the vast array of Bournemouth hotels.
The Orchid Hotel offers accommodation and full breakfast
I chose the continental breakfast served in the Orchid's restaurant, with my much needed morning coffee – the only way to start my day! Unfortunately, the breakfast can only be described as mediocre at best.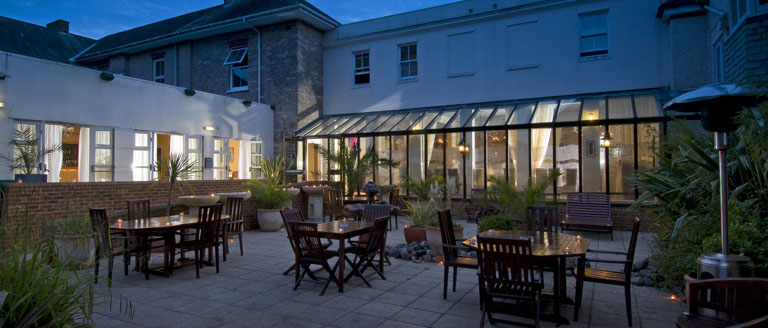 After my breakfast I took the 5-minute walk to the Eastcliff clifftop, and then on down to sandy Bournemouth beach, wandering past the wonderful multi-coloured beach huts that are so very English.  Then on to the Winter Gardens where I stopped off for a tasty Cappuccino whilst sitting at an outdoor café watching the world pass by.
Getting married in Bournemouth
I wandered back to the Orchid, only a short walk from Bournemouth town centre to return to my room for a quick nap. Upon arrival, I found myself enveloped in a crowd of well-wishers for a happy couple who were newly married and enjoying the attention of their special day. It seems the Orchid is an excellent location for getting married in Bournemouth with its private rooms and a secluded courtyard. It was lovely to be involved, even from a distance.
Back in my room, I took a long hot and rejuvenating shower in my beautifully clean private bathroom, stepping out to wrap myself in deliciously soft, freshly laundered white towels.  Then out to the Orchid lounge bar for a quick drink before departing for dinner.  Evenings at the Orchid can be enjoyed either inside at the hotel bar or al fresco in the quiet and secluded courtyard where one can choose to sit on the patio or at a table beneath the beautiful Indonesian umbrella's.
My only disappointment was that the restaurant served only breakfast (which was a little lacklustre).  I think the Orchid would favour considerably if they offered afternoon tea and light snacks throughout the day.  That being said, I would recommend the Orchid for a short stay due to its location to the beach and central Bournemouth.
The Orchid Hotel
34 Gervis Road
Bournemouth
Dorset
BH1 3DH