Last updated on January 23rd, 2020 at 04:45 pm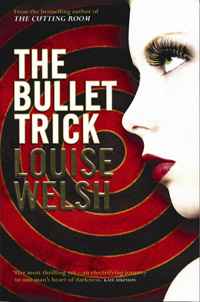 If you liked the books by Denise Mina, I have another Scottish writer you'll want to check out. Louise Welsh, author of The Cutting Room and Tamburlaine Must Die, just added The Bullet Trick to her repertoire.
It's a crime thriller that begins in a seedy club in Soho. William Wilson, an underemployed conjurer gets a call to put on a warm-up act for an inspector retiring from London's Metropolitan police force. After his magic show, the club's owner hires William to make a certain incriminating document disappear from the guest of honour's suit coat. William, of course, lives to regret that little bit of magic.
The narrative of The Bullet Trick cuts back and forth from a cabaret in Berlin, a hideout in Glasgow and two clubs in London — each city standing in for the past, present and possibility of redemption for the lost magician at the heart of this story.
About Louise Welsh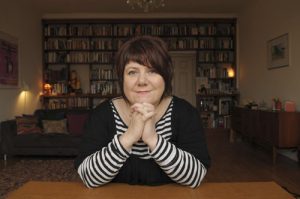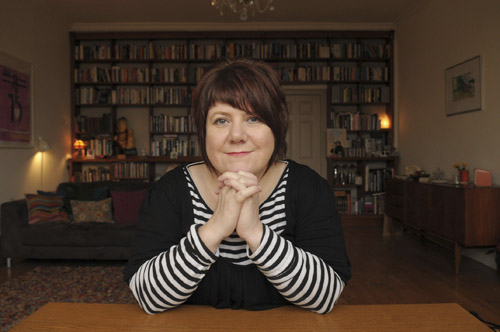 Welsh started off like many writers I know: with a history degree from Glasgow University and few prospects other than the desire to write. She started a second-hand bookshop as a stopgap and ruminated about writing her novel.
Like Mina, Welsh's freshman effort (The Cutting Room) won her the John Creasey Dagger Award for 'best first crime novel'.
The Bullet Trick plot
Although the plot of The Bullet Trick doesn't seem as fresh or some of the characters as fully realized as in The Cutting Room, this is still a fast-paced and risqué read. Also, I found William's profession of conjurer an interesting choice on Welsh's part. How many people do you know nowadays who perform magic and get paid for it?
Welsh has done her research. She drops fascinating tidbits on the inner workings of some of the oldest tricks in the book. So be forewarned: Don't read this is you want to remain under the illusion that a rabbit can be pulled from an empty hat — or if you don't want to know how the bullet trick works.
What I like best about Welsh is her economy with words, which has a way of powering along the plot. She also has a knack for letting Scottish dialect set the mood. Listen as William visits one of his old magician mentors to set up a benefit performance:
'A minute ago I was the best Saturday laddie you ever employed.' I grinned at him. 'Come on Bruce, it's in a good cause, wee Down's Syndrome kids. I'll get you a mention in the programme. The place'll be full of weans. Who knows how much fake dog shite you'll sell on the back of this.'
'The word is poo, William, we don't say shite in this shop.' His expression softened. 'Aye, go on then. But you can arrange the bloody transport yourself.'
Where to buy The Bullet Trick
The Bullet Trick by Lousie Welsh can be purchased via Amazon there are multiple versions including Hardback cover, paperback, and Kindle.
Happy reading