Last updated on March 14th, 2020 at 06:03 pm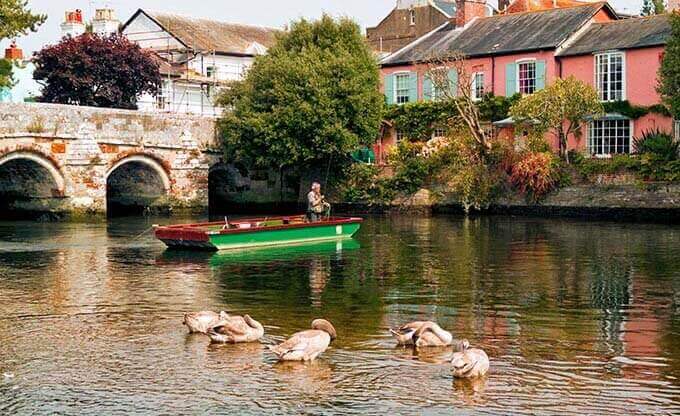 Next time you fancy getting away, try a weekend break in Christchurch. It's a short 20-minute drive from Bournemouth town centre, or, you can even take the coast road to enjoy the fabulous 180-degree view of the rugged Dorset coastline from Hengistbury Head to Old Harry Rocks.
Family day out on Christchurch Quay
Steeped in history, Christchurch is a small community that sits on the rivers Avon and Stour, merging at Christchurch Harbour.  It's a great location to bring the kids for a picnic on the green beside the quay or enjoy lunch at one of the local restaurants.
Feeding the swans
There's a large variety of birdlife in the area including the local Swan community who are present year-round, so why not purchase some bird feed from the local café and watch as the kids enjoy being surrounded by enquiring, pecking beaks!


Historical weekend break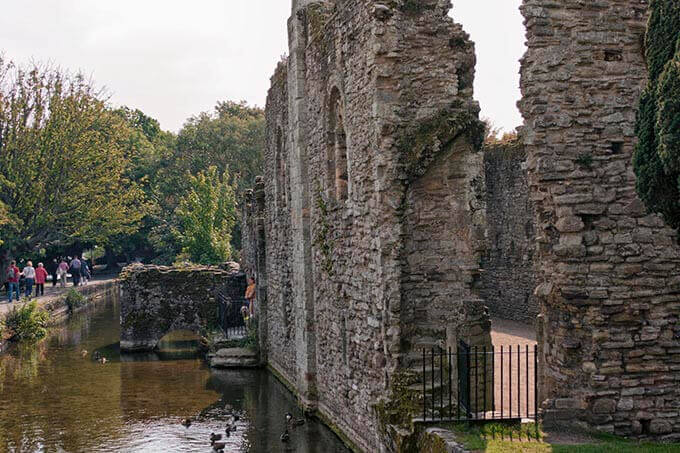 Take a wander around the corner, and you'll find the magnificent Christchurch Priory, which was built in 1094. Give yourself a moment to sit down in the chapel and enjoy the majesty of the place – it's quite breathtaking!
Christchurch Castle
Further down the road, you'll encounter the remains of 12th century Christchurch Castle, laying in ruin since 1645. A weekend break in Christchurch would not be complete without a visit to these famous ruins. The castle overlooks the river, and this too is a lovely spot for a picnic, a leisurely stroll, or short afternoon nap, and one can often find local fisherman on the river testing their skills and enjoying a laid-back afternoon of fun!
It's a quaint little place which is home to some beautiful old cottages that are just dripping in character.
Check the local events calendar – it's busy!
Throughout the year Christchurch is host to a variety of special events and entertainment for all the family including the annual 'Stompin' the Quomps' Jazz Festival at Christchurch Quay in August. If you need an excuse to take a few days off then use this as the perfect reason for a weekend break and a little fun in the sun, fabulous food and historical surroundings.
Don't forget to pack your camera and you may even need that sun cream too!!!