Last updated on April 12th, 2023 at 04:52 pm
I couldn't let the week pass by without mentioning that September 15th (today) is the Birthday of Agatha Christie. The author was born in Torquay, Devon on the English Channel in 1890, and had she lived, she'd be celebrating her 120th.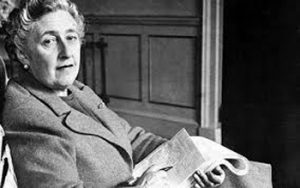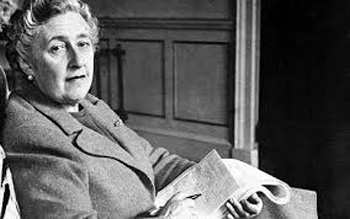 Hard to believe that almost 100 years have passed since Christie broke on to the literary detective scene with The Mysterious Affair at Styles. The novel, serialized in England but first published in book format in America in 1920, debuted her immortally egg-headed sleuth, the fussy Belgian Monsieur Hercule Poirot.
Like Conan Doyle with Holmes, Agatha Christie would never live him down, even though she meticulously plotted Poirot's death in the early 1940s. The book, Curtain: Poirot's Last Case, was locked away in a bank vault and wouldn't see the light of day until 1975, months before Christie's death on 12 January 1976.
Hers was a remarkable career and what better way to remember her life than revisiting a few of my favourites among her work? In no particular order, you might consider:
The Mysterious Affair at Styles (1920)
As I've already mentioned, this is where Christie's career began, so what better place to start? You'll meet Poirot and the bumbling Captain Hastings, and get an excellent sample of Christie's penchant for poisoning.
The Mystery of the Blue Train (1928)
What on earth could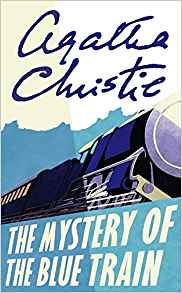 dampen the prospects of a holiday on the Riviera? Grand theft and murder, that's what. Poirot takes the Blue Train to France to get to the bottom of it.
The Murder of Roger Ackroyd (1926)
Agatha Christie at her most clever, though some critics cried foul when they found out whodunit. I disagree, of course. The plotting is tight, the characterization is spot-on. This is the epitome of Golden Age mystery.
After the Funeral (1953)
Appearances are a matter of life and death in this classic drawing-room drama. The house described in the novel was based on Agatha's sister's real-life gothic manse: Abney Hall.
Cards on the Table (1936)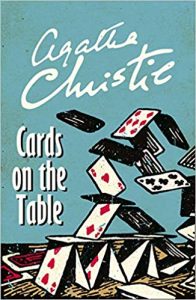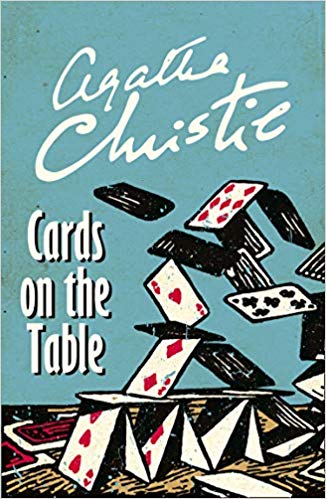 Who knew that the key to collaring a murderer rests in the single hand of a game of bridge? The diabolical shades with which Christie paints Mr Shaitana will make you shiver. Also introduced here: Ariadne Oliver, the apple-eating, feminist-minded detective novelist (excellently portrayed by Zoë Wannamaker in the 2005 film version).
Death Comes as the End (1945)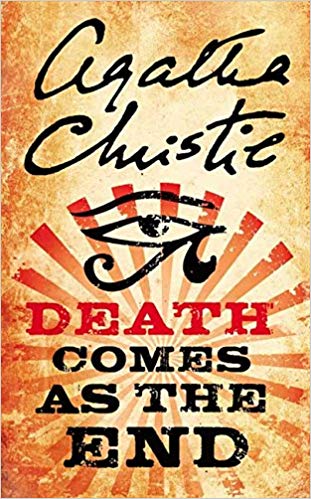 This is one of my favourite favourites because it's so unexpected. Set in 2000 B.C.E. Egypt, Agatha Christie goes to surprising lengths to show that malicious-minded murder in polite society is no twentieth-century (British) invention. You may know that Agatha's second husband, Max Mallowan, was a celebrated archaeologist, and she accompanied him on — and financed — many digs.
The Mysterious Mr Quin (1930)
Probably the quirkiest character in Christie's repertoire, Mr Harley Quin is best summed up thus: He comes and he goes. But always his appearances are marked by a kaleidoscope of colour, just as his abrupt disappearances seem to leave a dark void. This collection of short stories are just the thing to have on hand for the morning subway commute.
The Thirteen Problems (1932)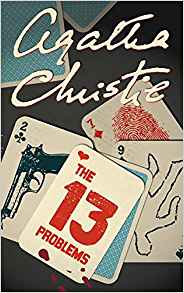 I couldn't leave out Miss Marple, the hopelessly behind the time's spinster aunt from St. Mary Mead. But don't be fooled by her grandmotherly exterior. Always at the ready with a "village parallel" Miss Marple sharpens her already razor wit to solve thirteen criminal conundrums — with nary a step out of the drawing room.
Christie's corpus has never been out of print and her books are available in all sorts of editions. I'm particularly partial to the paperbacks from Dell, published in the late 60s and early 70s. HarperCollins, Christie's UK publisher, recently began issuing hardcover facsimiles of the first editions, which I also like.
But whatever the edition, so long as it's Agatha Christie, you're not likely to be disappointed.
---
Elizabeth Frengel is a curator of rare books at The University of Chicago Library Book Arts and History