Last updated on December 5th, 2019 at 11:44 am
Filling a space with flower arrangements can add an aesthetic and dramatic effect in your home or office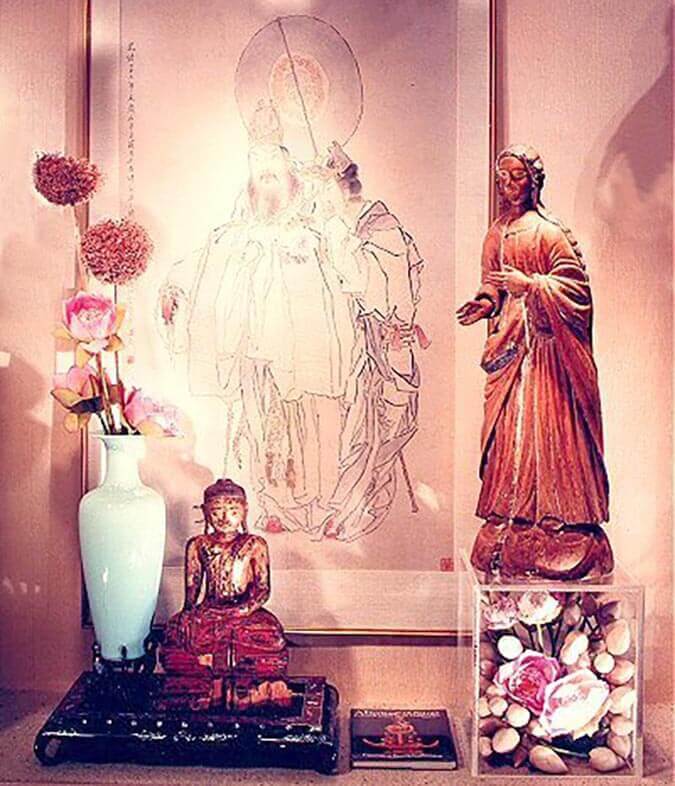 Gone are the days when it was considered bad taste to use any kind of artificial floral arrangements in high-end interiors. The interest in long-lasting arrangements has developed not only with homeowners but also with the professionals particularly architects, designers and hospitality developers.
Appreciating the beauty of handcrafted flower arrangements
There are many kinds of artificial flowers and the one I exclusively use are the hand wrapped silk flowers. The handmade – as opposed to machine-made – quality gives them a special aesthetic appeal and a sense of luxury. In this age of instant everything. It takes a certain discernment in appreciating the value and beauty of handcrafted materials. The challenge is in bringing them to life and making them relevant in the context of interior design.
The natural beauty of florals are considered good for Feng shui
To the oriental mind, plants and flowers symbolize nature, life and growth. They are conducive in nourishing the ch'i of any room. As such, they are considered good for feng shui.
Flower arrangements can add the finishing touch to and strengthen the impact of any room. As a design element, they are used to create a statement, inject a mood, soften an ambience, or highlight and balance the other elements in a room. They are refinements, a crucial detail in enlivening a space. Appropriateness, scale, colour and texture are some important design elements to consider in the use of floral arrangements. I call my floral compositions "architectural arrangements" because they have both aesthetics and function relating to interior design. They are not irrelevant or superfluous decorations in a space.
Invariably, completed interior design work does not look complete without some flower arrangements. But maintaining fresh floral arrangements particularly large ones, are impractical if not expensive. This realization encouraged me to use hand-wrapped silk flowers as a viable alternative. Lately, I have been exploiting dried or preserved materials in creating uncommon arrangements.
Flower arrangements that create privacy
It is not uncommon in apartments to have windows looking into the adjacent neighbour and vice versa.
To obscure a living room and add a sense of privacy I would create a large arrangement of florals using mauves and brown with different textures.
Dense florals for concealment
My flower arrangement would be dense but not heavy looking. The visually uninteresting mini blinds serve as a good background. Posed behind the built-in beige banquette, the overhead and cascading flowers offer a delightful feeling.
Flower arrangements in any material always give a positive and happy feeling to a home or office.
---
Jun Alday is a world-renowned interior designer and the author of Way of Design an inspiring series of ebooks that feature his works and writings.