Last updated on April 12th, 2023 at 04:54 pm
I know I've recommended Elizabeth Taylor to you in the past.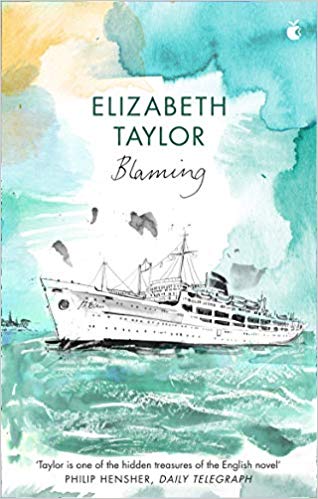 But I can't resist mentioning this novel, her last, which was published posthumously in 1976.
Blaming by Elizabeth Taylor is the equally amusing and sad (somehow "bittersweet" is not the right word) story of an unlikely friendship that forms between Amy, an Englishwoman, and Martha, an American, when Amy's husband dies suddenly while on holiday in Istanbul
The bond is all eagerness on Martha's part and reluctance on Amy's. Martha was the only one of the tour group who reached out to Amy and saw her home to London. And as perverse as human nature can be, Amy sets out (more or less unconsciously) to punish Martha for the unasked-for kindness.
The author knew she was dying
An afterword by Taylor's daughter notes that Taylor knew she was dying as she wrote this novel. And there is a sense of resentment at losing one's place in the world that resonates throughout the story. After her husband's death, for example, time hangs heavily for Amy, who continually glances at her watch only to discover that a minute at most has passed. Martha, for her part, feels at home only in London, but when circumstances call her back to the United States, her sense of self unravels.
Fortunately, Taylor's wicked sense of fun derived from observing those around her never failed her, even at the very end. Reading her portrayal of Amy's two granddaughters, Dora and Isobel, alone is worth the price of this novel.
Isobel, her older sister Dora observes, always sleeps like the angelic. "Then she wakes up in a temper," she promised Amy. And the tempers, I promise you, are something else.
Happy Reading
---
Elizabeth Frengel is a curator of rare books at The University of Chicago Library Book Arts and History