Last updated on April 12th, 2023 at 04:59 pm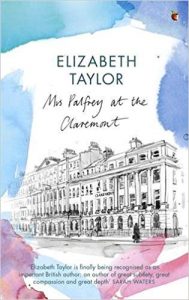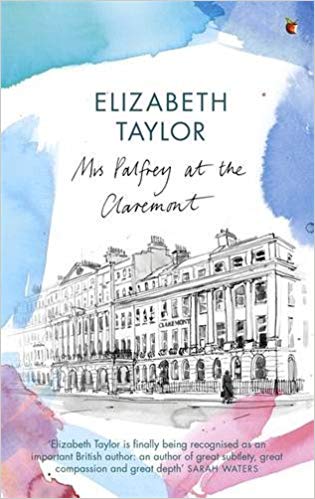 No, not that one. I'm talking about Elizabeth Taylor the British novelist, born Elizabeth Coles in Reading, Berkshire, in 1912. I discovered her, of all places, at the Avalon, which screened the film version of her next-to-last (and perhaps best) novel, Mrs Palfrey at the Claremont sometime last year.
Beautifully acted (Joan Plowright is the regal Mrs Palfrey, whom Taylor describes as someone who "would have made a distinguished-looking man and, sometimes, wearing evening dress, looked like some famous general in drag") and shot, the film romanticizes the relationship between an ageing widow and a young writer who by chance helps her up from a fall.
Daily menu to break up life's monotony
The book, which I never, ever expected to enjoy as I much I did, adds a healthy dose of realism to plot points the film tends to romanticize. Taylor delicately depicts the sad ennui that comes with loneliness and the despairing realization that one has lived out the best of one's days. Mrs Palfrey wills herself not to look at her watch, for example, because unlike in her youth, the time it reads is always much earlier than she expects. Similarly, she and the other retiring inmates of the Claremont try their best to hide their interest in the day's menu after it's been posted by the management — because not one of them wants to admit that meals are the only thing to break up the monotony of their lives.
Have you read about Agatha Christies birthday?
But it's not just Mrs Palfrey who suffers alienation. Ludo, the handsome would-be novelist (in a nice stylistic touch, Taylor has him work on his drafts at the now-defunct Banking Hall of Harrod's) who saves Mrs Palfrey not just from injury, but also from embarrassment, has relationship issues of his own. You feel his disaffection most on a Sunday afternoon, first in the duty-laden letter he posts to his mother, then in the last-minute reluctant trip to the launderette, where he washes the one decent suit he owns.
A perfect breezy summer read
But somehow, Mrs Palfrey at the Claremont doesn't leave you feeling at all down. Taylor's books are perfect if you want a breezy summer read but aren't willing to sacrifice craft or depth. She has a keen ear for the casual slights people inflict on one another and portrays them in a way that'll make you laugh aloud. Mr Osmond, for example, is outraged at the accent in which the weather is read over the wireless and wonders more than once aloud why they can't get a proper English girl to do it.
Critics seem to agree that Taylor's body of work (eleven novels, five short-story collections and one children's book) is and mostly has been underappreciated, yet her facility for depicting middle-class drama stands on par with Jane Austen and Evelyn Waugh, and she was, in her day, lauded by her peers, including Elizabeth Bowen and Barbara Pym. I cannot recommend Taylor enough as a novelist worth revisiting. Even better if you're coming at her for the first time.
The novels of Elizabeth Taylor were reissued by Virago Press a year ago and many include new introductions and appreciations by Paul Bailey (the basis for the fictional Ludo), Hilary Mantel and Sarah Waters, among others.
Enjoy
P.S. Don't look for my column next week. I'm heading off to London for a very bookish holiday and will be sure to give you a page-by-page of my travels when I return!
---
Elizabeth Frengel is a curator of rare books at The University of Chicago Library Book Arts and History