Last updated on July 6th, 2019 at 03:24 pm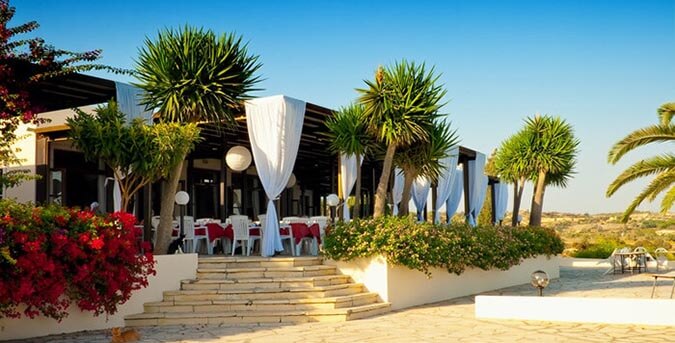 Cyprus is the third largest Mediterranean island and popular holiday location.
Cyprus is heavily dependent on tourism and attracts hundreds of thousands of tourists every year, drawn to its sunny climate, and gorgeous beaches. It offers holiday and business accommodation; from backpackers who enjoy the seclusion of recently-restored inland village guest houses to executive accommodation in luxurious 5-star hotels.
Ancient Cyprus
Cyprus' archaeological treasure trove dates back to the Bronze Age and boasts tombs, mosaics and relics spanning the ages – many have been restored; others are found in museums in Nicosia, or the western resort of Paphos.
Cyprus holiday travel
Cyprus has much to offer the vacationer. The Jewel of the Mediterranean offers broad-spectrum satisfaction in terms of vacation activities.
The people of Cyprus' (Cypriots) have come to terms with tourism and because of their relaxed, bonhomie, the visitor immediately senses an uncontrived reception. As an island, Cyprus once relied upon her natural defence – the sea – but this is no longer its primary port of entry, deferring now to the principal gateways of Larnaca and Paphos international airport that supports not only tourism, also importantly acts a gateway for business travel to Cyprus.
Cyprus hotel accommodation, best places to stay
There are a large number of hotels, B&B's and other types of accommodation in Cyprus, all vary in price. We find booking in-season can be quite expensive (which is the norm), however, there are deals to be had and if you book a hotel out of season or later in the year then you can find some good deals.
Paphos
Paphos was once the first port of call from early BC centuries but now defers to Limassol, maintaining both freight shipping and cruise liners – and the occasional military frigate. The remnants of Paphos harbour – a Byzantine fort, rebuilt by the Lusignans then stripped and strengthened by the Ottomans – plays its part in the island's principal resort.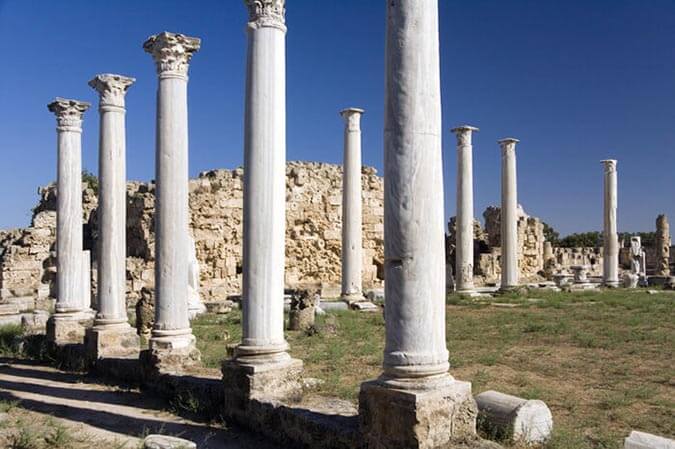 Tourism and growth in Paphos
Paphos has grown rapidly in popularity from the late '80s, as has much of the island, evidenced by furious construction work and refurbishment to hotels, stores and restaurants in key tourist areas like Coral Bay and, indeed, along the whole of the western coastal shoreline.
UNESCO added the whole of Paphos to its World Cultural Heritage List, not an extravagant but sensible concession, given the number of ancient artefacts, relics and monuments, dotted throughout and around Paphos and the surrounding district. Mosaics, tombs, pillars, churches, caves, coves, catacombs… many now housed in the two museums in Paphos old town.
Paphos is an archaeological treasure trove and remains so under tireless excavation to the present day.
Cyprus a popular travel destination for the British
Holiday travel to Cyprus has become increasingly popular with British and other European holidaymakers wanting alternatives to holidays in Spain. With an abundance of hotel accommodation that suits most budgets, it is no wonder that Cyprus is high on the travel list for European vacations.