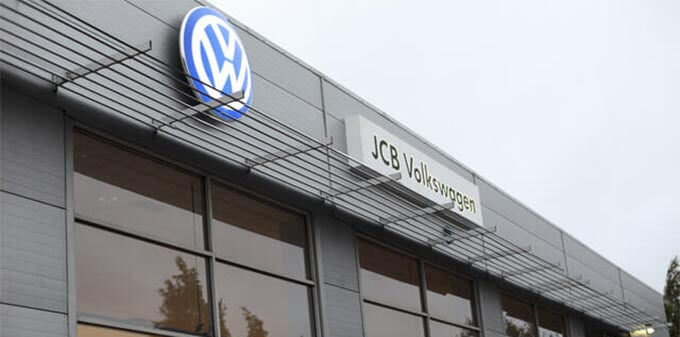 Recently whilst searching for a reliable and trustworthy car servicing garage in Kent, I came across The JCB Group. This was partly my neighbour's recommendation and partly through my own research. I was so impressed with their friendly and efficient customer service and expertise that I thought I'd share my experience with this review.
I have to admit I took time researching my options prior to making a decision to take my VW Golf for servicing to this family-run car dealership based in Kent.  I have in the past been the victim of 'cowboy' mechanics and thus wanted to be sure that I chose wisely this time around.
JCB Group car servicing reputation
JCB Group has an excellent reputation as a new and used car dealership in the South-East of England, and after reviewing their website it seemed they provided the kind of car servicing I was looking for, offering a unique combination of high quality, friendly and professional customer care.
VW finance options
Whilst at the showroom I also found out that they provide a range of finance options for new and used cars, as well as a number of after-care packages such as maintenance and service plans, thereby enabling one to be prepared for unexpected emergency repairs and servicing.
Since 1998, JCB has grown and currently employ over 200 staff members at seven branches throughout the region, with franchises that include Volkswagen, Volkswagen Commercial, Honda, and SEAT.   Recently they acquired Eurovans which now makes them the largest Volkswagen Commercial Vans dealer in the UK. They also have a used car dealership offering an extensive range of vehicles from the top manufacturers, and act as a parts distributor in the area – they cover the gamut!
JCB is a Family Business with Family Values.
As a local, family-run business, reputation is everything. Their staff are trained to offer professional, friendly customer care, and all technicians are highly trained to manufacturer standards.
Running a little late
From my experience at the dealership, it seems the staff truly love the company they work for and really do offer customers extra special treatment.   For example, the service department was running late when I arrived, and though I was a little frustrated, the situation was handled beautifully by the customer service staff who invited me to enjoy freshly brewed coffee and biscuits in the showroom – forget the image of a dingy waiting area – this place is bright, elegant and spotless.
JCB Group customer experience
My online research enabled me to find out that JCB Group consistently appears in the top 15% performers for retail sales across the UK, and their customer care questionnaires never fall below an average of 95% completely satisfied with their customer experience, ensuring a dedicated customer base – this was one of the main reason I decided to use them!
A Modern Auto Dealership
In the car industry, it's important to move with the times and it seems the JCB Group is definitely ahead of the game here. In addition to a handful of showrooms in and around Kent, they offer a fully interactive website and mobile service where customers can browse the range of available vehicles, book vehicles in for services and MOTs, order parts online, and much more. A true 24-hour service for a modern world. Moreover, with live chat available for customers who are unable to get into the showroom in person, the high-quality service adapts to suit customers' busy lifestyles.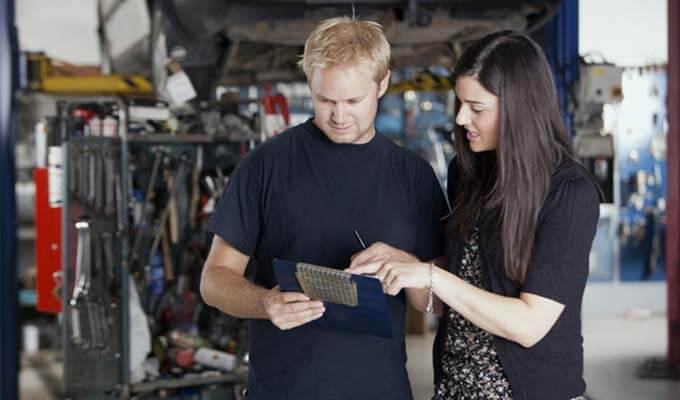 I visited their newly refurbished Volkswagen showroom in Ashford and as I mentioned previously, you'll find light, modern space that reflects their outlook and perfectly complements the dynamic appearance of the new VW vehicles on sale.
A salesperson is a…
Whilst waiting for the service I was subtly (is there such a thing is car sales?) invited to take a look at the Volkswagen range with one of the sales team (they couldn't have me waiting there without giving their expert sales pitch – after all, a salesperson is a salesperson).  It seems their modern outlook extends to the financial packages they offer too. They offer a range of competitive finance options which can be tailored to suit your particular circumstance.
Key local partnerships in Kent
JCB's dedication to providing high-quality service doesn't stop with their customers either. They're an integral part of their local community too. Constantly working on improving relations with customers, JCB plays an active role in the community by sponsoring local events such as the Grill 'n' Chill weekend at the Hop Farm, and they're a big supporter of local sports teams too.  Throughout the year they also stage their own events such as the recent VW customer opening day in Ashford where staff were on hand to speak with customers, getting to know them a little better and offering a more laid-back sales approach!
I'd highly recommend The JCB Group, and from a personal perspective, I would go as far as saying they have provided me with excellent customer service, more so than many other car dealerships in Kent.  Being a trustworthy car dealer in this age of high-speed communication is quite important – yes, we all can realistically expect things to go wrong at times but the important thing is how quickly and efficiently can those things be dealt with?
JCB Group's strong family values are a key part of their success, but they are more than just a car dealership; they're also an important part of the local community. They really do live up to their motto of 'delivering excellence'.
For more information on JCB Group car servicing in Kent, visit their car mechanics' division on their website here: https://www.thejcbgroup.co.uk/service-parts-repair/
---
Search Go is a lifestyle and special features portal that provides information on countless topics. If you need info… then search go!
Save