Last updated on February 15th, 2020 at 06:56 pm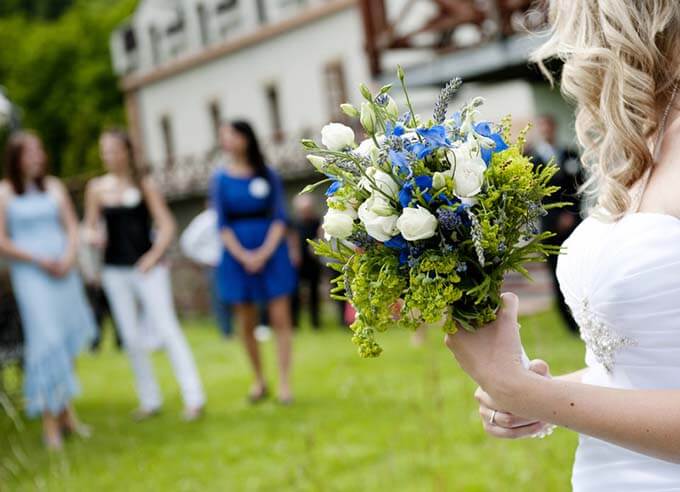 Choosing the right venue for your wedding celebrations is probably the most important decision when it comes to planning your marriage. It's the place where you will spend most of your day and where the wedding breakfast, evening party and maybe even the ceremony will take place so it's crucial to get it right.
Go with your gut instinct when choosing a wedding venue
Initial decisions about what type of venue you prefer, eg hotel, marquee, historic location. How many people do you expect to invite? What is your budget for the wedding? Does the venue have a garden? An important consideration on a hot summer day. Go with your instincts, does it feel right? Take notes when visiting venues, for quite a lot of wedding venues, are very similar.
Consider an all-inclusive wedding
Many couples opt for an all in one venue and this has its benefits. All-inclusive wedding facilities minimise the amount of travelling involved for both you and your guests enabling them to relax and enjoy a glass of wine or two. If you opt for your wedding in a location with accommodation the bride might consider staying the night before giving her the chance to relax and settle in and also saving on the cost of hiring a wedding car.
Marriage location is key to any decision
Any number of locations can make a great wedding reception venue. A historic wedding location can offer a once in a lifetime opportunity, having accommodation on site is, of course, a big plus and a reasonable range of accommodation within easy access of the venue could be important.
Points to remember when choosing the perfect wedding venue
Wedding prices: You will need to consider the venue costs, do they represent very good value for money.
Wedding venue staff: Do the wedding venue staff seem experienced and helpful? Who will be there on the day? It is important to feel confident that you are in safe hands. Check if there will be any other weddings on the same day, remember it's your day and you deserve to feel special.
Wedding transport: Is there enough parking for guests who drive and good transport links for those who don't.
Wedding photography: Choose a location that offers good photographic opportunities whatever the weather.
Remember this is your day and (hopefully) a once-in-a-lifetime event. Choosing the right wedding venue is extremely important. Good luck and happy ever after!
---
SearchGo is a special features portal that provides information on every subject imaginable. If you need info … then search and go!