Last updated on April 12th, 2023 at 05:13 pm
Parents: If you like reading – and doubtless you do if you're looking at my blog posts — why not share the love with your kids? Research shows that children who are read to from birth develop those key literacy skills (page-turning, reading left to right, narrative understanding, growing attention span) faster – and their vocabularies tend to be much more sophisticated — than children whose parents skip the story hour. The good news is that it's never too late (or too early) to start reading to your child.
I've put together a list of a few picture books that I think are excellent for sharing with kids. Most of these picks feature animals as the main characters. I prefer that narrative strategy for books for small kids because it takes ethnicity and race out of the equation, making it easier for all children to relate to the story at hand.
Have you read about a Series of Unfortunate Events
Yes, these are all picture books aimed at children aged infant to seven. But the illustrations and stories all have tremendous depth and elegance, making them as likely to appeal to adults as to the little ones. So time to stock the children's libraries with these favourites.
Flotsam, David Wiesner. A picture book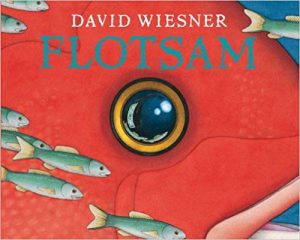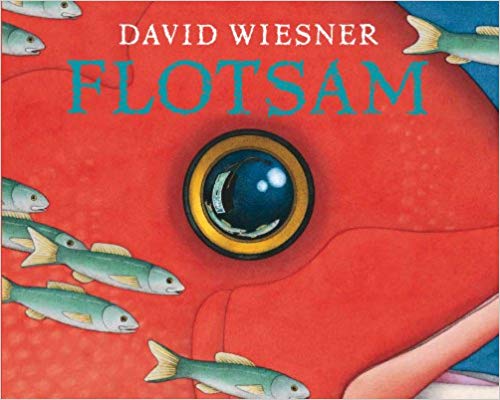 in the truest sense, this is a book without words. And what a fantastical feast for the eyes. Wiesner is a two-time Caldecott winner and two-time honoree, and Flotsam, published in 2006, shows just how much story his watercolour illustrations can convey. Follow a boy as he spends the day at the shore, snapping photos of all the flotsam and jetsam that swirl around him. The best part is when the boy flings his camera into the water. We follow the camera as it snaps a sea turtle swimming with a magical city of shells on her back, and an octopus sitting in an armchair and reading stories to a family of fish. You won't miss the words one bit.
Goodnight Moon (board book), Margaret Wise Brown (HarperFestival). A classic story for bedtime. The contrast and primary colours of Clement Hurd's illustrations complement perfectly Brown's subtle tale about a bunny who learns how to cope with bedtime by saying goodnight to the things in his room, one object at a time. The way the bunny, dressed in charming striped pyjamas, curls up in bed, frame by frame, will cast a drowsy spell on even the most sleep-resistant of children.
Horton Hears a Who, Dr. Seuss. I think it's the cadence and distinctive voice that have given all of Dr Seuss's works such staying power. Consider the opening:
On the fifteenth of May, in the Jungle of Nool,
In the heat of the day, in the cool of the pool,
He was splashing … enjoying the jungle's great joys …
When Horton the elephant heard a small noise.
There's no mistaking we're in Seuss-land — always a fun to place to be. In this richly imagined story, Horton finds a world of Whos living on a clover and takes it upon himself to protect them because "a person's a person, no matter how small." A fine sentiment.
Kitten's First Full Moon, Kevin Henkes. Henkes won the Caldecott Medal for this captivating story about a little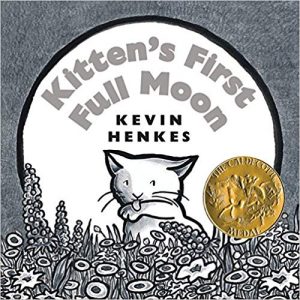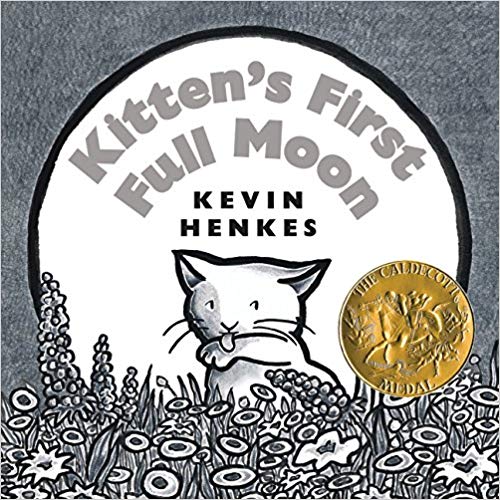 kitten who mistakes the full moon for a bowl of milk. Little wonder, as the black and white illustrations of are of such high quality that the book seems bathed in moonlight. And there are mirrors of the moon throughout the text — from the glow of the fireflies to the roundness of kitten's belly. Plus, Henkes' prose is infectiously exuberant. How could your child resist reading along with phrases like "What a night!" and "Lucky Kitten!"
Madeline; Madeline in London; Madeline and the Bad Hat.
In an old house in Paris
That was covered with vines
Lived twelve little girls
In two straight lines.
They left the house at half-past-nine
In two straight lines, in rain or shine.
The smallest one was Madeline.
If those words don't sound familiar to you, drop whatever you are doing and get yourself to a bookstore (preferably Olsson's) as fast as you can. The Madeline adventures are among my favourites from childhood. Bemelmans, who wrote and illustrated these classic stories in the 1950s, never talks down to children. He introduces words like "guillotine" and "menagerie" while giving them clear context with his colourful illustrations.
Olivia, Ian Falconer (Simon & Schuster). You may recognize Falconer's style from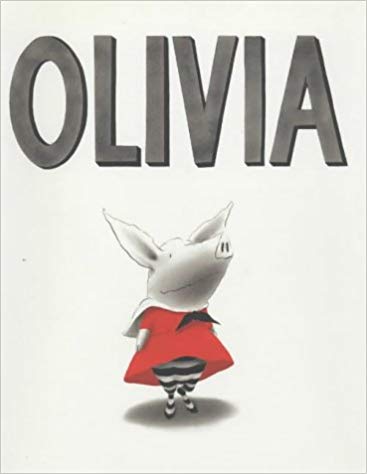 cartoons and covers he has contributed to The New Yorker. I regret not having the Olivia books around when I was a child. This is a comic tale about a precocious pig named Olivia who wears people out. After an exhausting day of singing loud songs, moving the cat, bossing her brother, painting on the wall and demanding five books at bedtime, her mother says: "You know, you really wear me out. But I love you anyway." Don't all parents feel this way?
Where the Wild Things Are, Maurice Sendak (HarperCollins) I spoke with a recent Caldecott panellist who calls this "the perfect children's book." It's the story of a boy who gets sent to bed without supper and then takes refuge in his imagination — a theme every child can relate to. The illustrations are classic Sendak.
Happy reading,
---
Elizabeth Frengel is a curator of rare books at The University of Chicago Library Book Arts and History