Last updated on April 12th, 2023 at 05:01 pm
I know, I know. I promised to write from London and did not.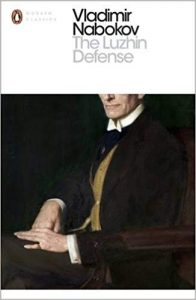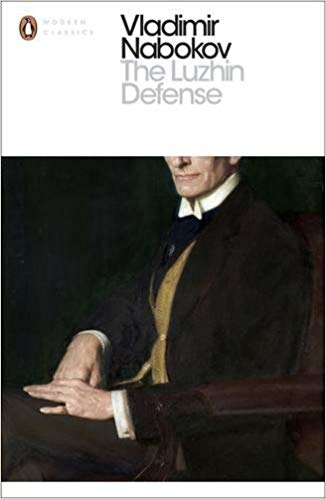 Then I thought I'd pick up with my blog the moment I returned (that was a month ago) and did not. But here I am, hanging my head in shame and hoping you all haven't taken your bookish loyalties elsewhere.
London was great fun. I saw lots of theatre, frequented a number of pubs (the Punchbowl in Mayfair gets top marks), got an inside-the-vault look at some of the British Library's manuscript collections, and gained valuable first-hand experience with London's antiquarian book trade — which was the whole point of the trip. I even went to bid on a few lots at Bloomsbury Auctions. All very exciting.
However, I'm straying from the task of recommending good books! Like Vladimir Nabokov's The Luzhin Defense. As I mentioned in an earlier column, it's Nabokov and it's chess. But I must warn you that this book has none of the feel-good plot lines that my favourite work on the subject – Walter Tevis's The Queen's Gambit has. Where Tevis moves his heroine through adversity to triumph, a journey underscored by increasing narrative and psychological clarity, Nabokov does just the opposite with Aleksandr Ivanovich Luzhin.
Little Luzhin, as he's dubbed at the beginning of the book (and this premature displacement of Luzhin's given name and patronymic becomes significant in the final scene), is born to a bourgeoisie Russian family of relative privilege. Problem is, he can't relate to his family (with the exception of his aunt, who's the first to show him the game of chess) or fit in at school. Growing up for Luzhin becomes increasingly nightmarish.
A chess prodigy losing his mind
And so Luzhin seeks solace in the infinite combinations that can be arranged on a chessboard. He proves himself a brilliant player and tours Europe as a chess prodigy, giving exhausting exhibitions of blind and simultaneous chess. Soon, Luzhin sees the light and dark squares of a chessboard everywhere — the manicured lawns of a park, the rooms of his new apartment — and what was once a defense against a hostile world becomes an unshakable torment.
What I find so interesting about The Defense is how effortlessly Nabokov envelops readers in Luzhin's consciousness. The thrill of reading this narrative comes not from a brilliantly executed chess play or tense tournament match, but rather from the sinking feeling that Nabokov's hero is losing his mind. It's a fascinating read.
Until next time
---
Elizabeth Frengel is a curator of rare books at The University of Chicago Library Book Arts and History