Last updated on January 22nd, 2020 at 03:51 pm
"'But, isn't it funny – we never seem to love the people we ought to, I can't think why…'"
That quote sums up brilliantly the latest bombshell of a book by Sarah Waters, The Night Watch. While I've found some of Waters' work uneven (loved Fingersmith; had a really difficult time getting into Affinity; haven't yet read Tipping the Velvet), this one has almost every quality a literary geek could hope for recommending it.
The narrative unfolds in reverse chronology, for starters.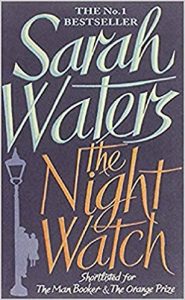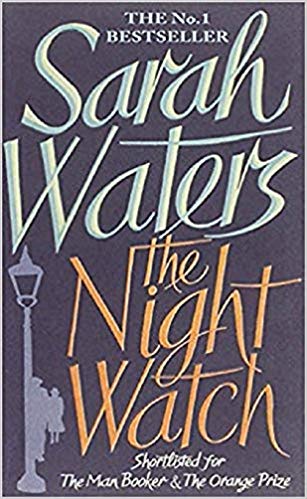 I know, I know. Those of you with a low tolerance for modernist tricks might be rolling your eyes, but bear with me. It's not a story told truly backward in the manner of, say, Time's Arrow by Martin Amis. Instead, the novel is divided up into three distinct sections: "1947," "1944" and "1941." We meet Kay, Duncan, Viv, Helen, Julia and Mr Mundy all in 1947 and bit by bit learn the remarkable ways in which their lives intersect then and before.
The Night Watch has an unconventional start to the book with a compelling end
I like this approach because you know from the beginning where the characters end up, and the mystery becomes figuring out how they got there. Told in this way, I think the ending is much more compelling than if the story would have unwound conventionally.
Second, (if you haven't already guessed by the dates) the story is set in World War II London, from the aftermath and relentless air-raids to just as the blitz got underway in earnest in Britain in 1941. World War II is probably my favourite backdrop for literature of just about any kind. It's not that I'm so much a history buff as it is a person fascinated by the sorts of human dramas that play out against a backdrop of war. (See my review on A Woman in Berlin for another riveting war read.)
By choosing WWII as a setting, Waters sets up dramatic symbolism in The Night Watch, as the physical destruction that's wreaked on London is mirrored in the emotional fallout of each one of the lives she depicts so piercingly. It's evident that once again Waters had done her history homework. She also has an extraordinary ear for dialogue and a keen eye for period detail.
Everybody has a dark secret
Third, everyone in this story harbours some pretty dark secrets – dark secrets being the foundation of any good fiction, in my mind. Right off the bat, you learn that Duncan was in prison; that Viv's having an affair with a married RAF officer; that Helen's fiercely jealous of her mystery-writer girlfriend, Julia; that Kay's alone. But these are only the thin veneers of their secrets. When you find out what it was that landed Duncan behind bars, for example, I guarantee your hair will stand on end.
Now that I've finished the book – it's fairly hefty at over 400 pages – I want to go back and reread the first section to see just how neatly Waters bound up the seams of her story. This last exchange is especially provocative, making me want to turn back and reread:
'How kind you are,' she said.
'Don't mention it.'
'I seem to be drunk. How can that be?'
'It's the morphia, I expect.'
'How nice that doctor was!'
'Yes, wasn't she?'
'Should you like to be a doctor?'
'Not much,' said Kay. 'Should you?'
'I know a boy who means to be one.'
'Yes?'
'A boy I was in love with.'
'Ah.'
'He threw me over for another girl.'
'Silly chap.'
'He's gone into the army now… You're not in love with anyone, are you?'
'No,' said Kay. 'Someone's in love with me, as it happens. A grand person, too… But that's another secret. I'm thinking of the morphia, you see. I'm counting on your not being able to remember any of this.'
A brilliant narrative tease.
Waters, gay themes add a layer of humanity to her books
By choosing WWII as a setting, Waters sets up dramatic symbolism in The Night Watch, as the physical destruction that's wreaked on LondonSarah Waters has probably been pigeonholed as a writer of lesbian/historical fiction. While I'm not a lesbian, I've never found the homosexual themes that run through her novels at all exclusionary. In fact, I find they add a layer of humanity and honesty to her books, which is appealing.
The Night Watch is now out in paperback. It'll make an excellent stocking stuffer or a present for yourself. Something to tuck into after all the food has been eaten, the wine drunk, the presents unwrapped.
---
Elizabeth Frengel is a curator of rare books at The University of Chicago Library Book Arts and History