Last updated on December 23rd, 2022 at 11:58 am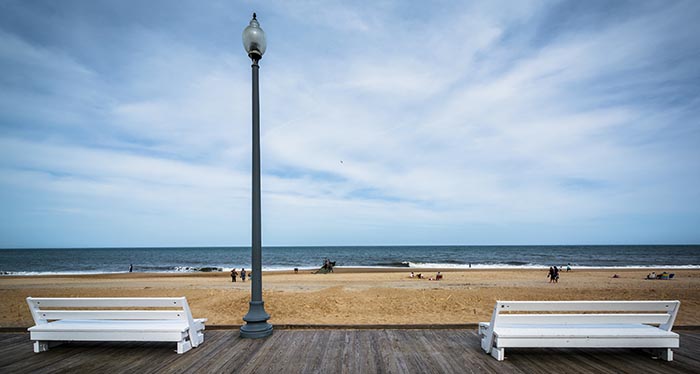 Did you know that the small coastal town of Rehoboth Beach in Delaware is known as one of the premier vacation spots on the East coast?  Indeed, city dwellers from New York, Washington DC, and other cities flock to the beautiful sandy beaches of Delaware to lap up the rays of the sun and enjoy a little coastal lifestyle living.
Stroll the Rehoboth Beach boardwalk
During the summer months, beach umbrellas and sunchairs adorn the sands.  However, if lazing around in the sun is not your idea of fun then take a stroll along the Rehoboth Beach Boardwalk where you'll find all the standards of a beach community – cafes and restaurants, ice cream stands and much more to whet your appetite.
Fancy living by the sea?
You will find real estate in Rehoboth Beach is hot property whether it is beachfront properties or summer vacation rental properties, not only for its close proximity to the nation's capital, Washington D.C. (only a 2 ½ hour drive and you'll find yourself in the heart of the city or head in another direction and you'll hit in Baltimore or Philadelphia) but also for the Delaware Real Estate prices.
Buying real estate property on the Delaware coast
Where in the big city you could one hope to find a 5 bedroomed home with a landscaped lot for $330,000? Let's face it, it would be an impossibility!  And if it's just a small weekend pad or vacation rental you are in search of, Rehoboth Beach is the place for you. Joe Maggio of Joe Maggio Realty at Keller Williams Realty is an established, well-respected and trusted Delaware real estate agent who has been selling and renting properties for many years, offering single-family homes and beachfront properties for sale in the Rehoboth Beach area.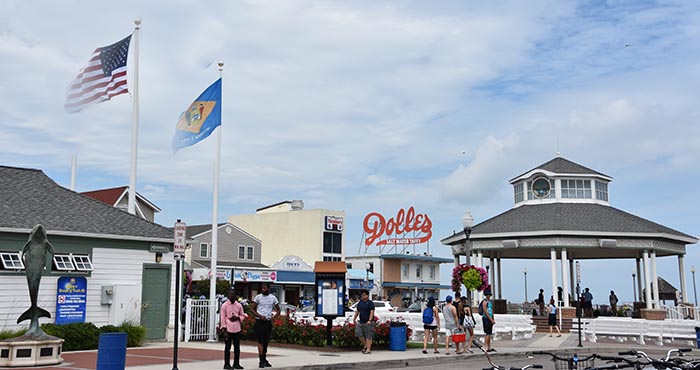 Summer activities in Rehoboth Beach
There is a multitude of outdoor activities to enjoy in the Rehoboth Beach area including:
Lavender Fields at Warrington Manor – is the only Lavender Farm in Delaware and sits on five acres of land, originally deeded to the Warrington Family in 1776.  The best time to visit is July when blooms are at their peak, and when the air is filled with the most beautiful scent of Lavender but they are open to visitors from June 1 – October 1, annually.  The quaint cottage store on the grounds offers delightful gifts and merchandise such as scented soaps and lavender plants… anything lavender related in fact.
The Lavender farm can be found on Cold Spring Road, between Lewes and Georgetown, just off the U.S. 9 Freeway more on the farm here
Cape Henlopen State Park in Lewes is just a short drive from Rehoboth Beach. Climb to the top of the World War II Observation Tower for incredible 360 degrees views of the surrounding areas, or amble along the 6 miles of beautiful beach stopping frequently to take in the natural beauty of the Delaware Bay.  Within the 5,193 acres that the State Park encompasses there are many species of mammals, reptiles and birds to enjoy in this natural habitat. Visit the Nature Centre at the Park or check their official website for more detailed information about the park.  Activities such as hiking and biking trails, kayaking, fishing, horseback riding and much more, will keep the family and couples entertained.
Cape Henlopen State Park is located off Theo C Freeman Memorial Hwy at Cape Henlopen Dr, Lewes, DE 19958
Fenwick Island Lighthouse was built in 1858 and situated on the state lines of Delaware and Maryland. Originally constructed to alert sea vessels to avoid the Fenwick Shoals.  The ground level of the lighthouse now houses a mini-museum which is open to the public from May 1 to Columbus Day but closed on Wednesdays.  The lighthouse is now owned by the State of Delaware but maintained by a non-profit organisation, and though admission is free donations are kindly welcomed.
You can find out more about the lighthouse on their website. Fenwick Island Lighthouse is located on 146th St, Ocean City, MD.
Tax-free shopping in Rehoboth Beach
Well, actually, the entire state of Delaware has no sales tax which offers a chance to indulge and enjoy its tax-free shopping at Rehoboth Beach Mall or outlet stores at Ocean Outlets in the town centre.  And for the more touristy side of things, one should visit Penny Lane Mall where all the usual suspects are on offer.  There's also a wonderful Farmer's Market that takes place every Tuesday from 12noon-4pm at Grove Park, Rehoboth Beach.
Names of Places in Delaware and England
For the Brits and Yanks reading this article – you may be wondering about the names of places that are identical in Delaware and England. For example here a few identical place names:
Dover – the capital of Delaware – district in Kent, South East, UK
Milford – a city in Delaware – a village in Godalming, Surrey, UK
Camden, Kent County, Delaware – Camden Town, District in NW London
Kent County, Delaware – Kent is a county in South East England
Sussex County, Delaware – East and West Sussex (formerly Kingdom of Sussex) are counties in South East England
Getting around the city
Transportation in Rehoboth Beach is easy – either take the car or the DART bus. DART offer scheduled bus service throughout the Delaware Beach area.
During the summer months from Memorial Day weekend through mid-September, Resort Transit offers a Park and Ride Service. For $8.00 you may park in the lot located at Shuttle Road, off Route 1, north of Rehoboth Avenue – you'll receive a free daily bus pass for each person travelling in your party.  The bus route includes the following areas: Lewes, Long Neck, Rehoboth Beach, Dewey Beach, Bethany Beach, South Bethany Beach, Fenwick Island, and Ocean City, MD.  Buses are air-conditioned and offer wheelchair lift and bike racks.
Read more articles and reviews about travel
Alternatively, you can rent a bike from one of the local vendors.
Parking meters are in effect from May 24 through September but check locally for more details on parking rates and restrictions.
To my mind, Rehoboth Beach is a wonderful town to settle into, whether it be a weekend getaway or an annual family vacation.  And certainly, purchasing a summer Beach property would be a great real estate investment with the added bonus of lots of fun, and beautiful surroundings, and all within close proximity of the big city!
---
SearchGo is a special features portal that provides information on every subject imaginable. If you need info… then search go!