Last updated on March 17th, 2020 at 03:49 pm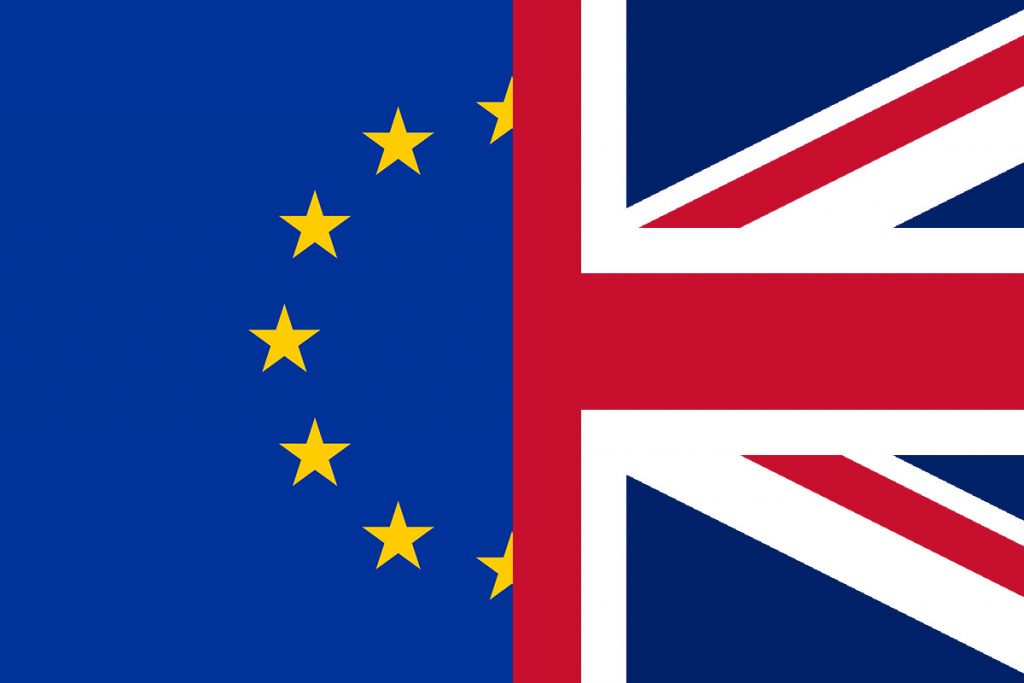 Now the United Kingdom has formally left the European Union. It is time to celebrate our past relationship with an EU suit lapel pin and friendship dress pin.
Show your support for the EU and Britain with a lapel pin
It's never too late to say 'I love you' or 'still thinking of you' – no, seriously. jokes aside. The UK left the EU (Brexit) if there had been another vote it would have probably gone the other way when the UK population realised what was at stake, or not!
Nevertheless, whether you're looking forward to a future deal, looking back on what 'once was' or just want to show your true feelings. These EU suit lapel pins and badges are perfect for making a subtle statement.
EU badges, stickers, dress pins, and other pro-European accessories
The following EU accessories are a roundup of the best picks for EU accessories and tie pins. Say it with pride and choose one of the following EU suit lapel pins to make your statement:
The following are all available from various sellers at Amazon – some with Amazon Prime and others direct mail.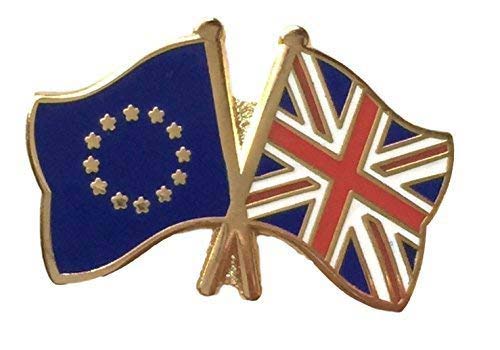 United Kingdom Union Jack and European Union EU friendship flag pin
Painted metal badge with button pin and clip. 12mm x 10mm and perfect for suits, dresses, and coats from Amazon:
---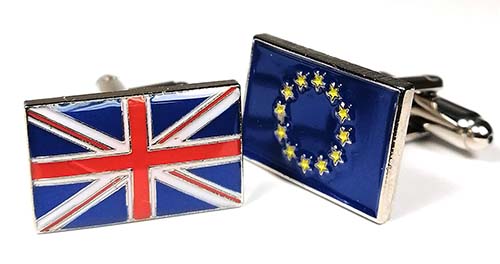 Union Jack and European Union friendship flag cufflinks
Made with stainless steel and enamel, these friendship cufflinks come as a pair with one Ucufflink painted with the Union Jack flag and the other with the flag of the European Union.
---
European Union flag metal keyring
Made with solid nickel with a gloss finish, this pro-EU keyring not only makes a quiet statement, but it also looks stylish and would look great attached to a set of car keys.
---
EU suit lapel pin
Thie EU flag lapel is made from high quality hardened enamel with a pin fastening and comes in a variety of sizes. Choose your perfect badge!
---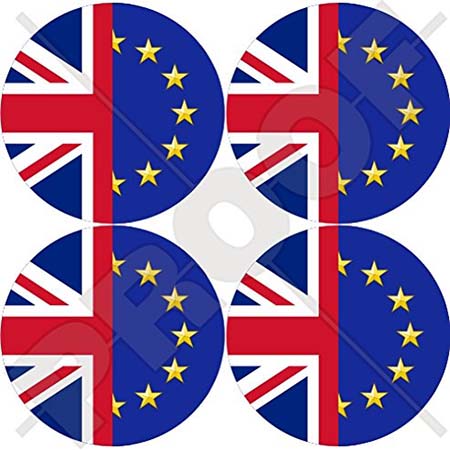 EU-UK Union Jack vinyl car bumper bike helmet stickers x4
Nice pack of 4 x European Union and Union Jack car bumper stickers that work perfectly on flight cases, bike helmets, skateboards and laptops etc. Each one measure 2″ x 2″ is laminated for extra protection.
---
Even though this is a highly contentious and controversial subject there is nothing like making your feelings known with an EU UK friendship badge that petty much says it all.