Last updated on August 7th, 2019 at 09:26 pm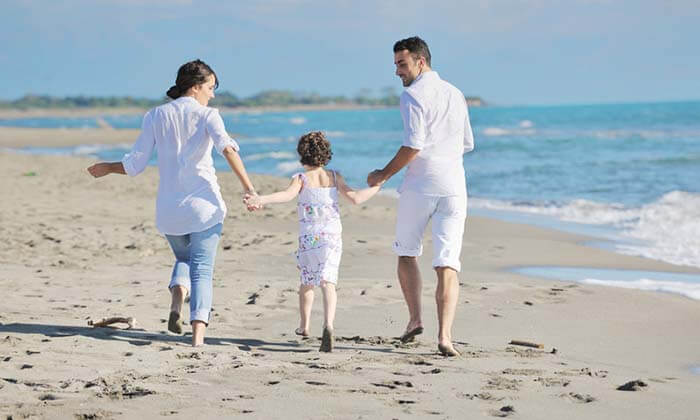 Whether it has been a long week or you just have some pent up energy you need to release, take a moment to survey your options for fun. Everybody needs a break from their routine to refresh their outlook. When you're feeling the urge for something entertaining, consider these creative ideas.
Family recreation
Ideas for family-oriented recreation are always welcomed by parents. Because children's attention spans are short, they are continually open to new experiences. Moms and Dads take heart!
Local, seasonal festivals are a great idea for families. Many festivals incorporate fair rides, food, petting farms with baby animals and more things of interest to young ones. Parks are another favourite for families. Because most parks have playground equipment, kids can work off some of their endless supply of energy while parents relax on a nearby bench.
Mixing education with fun
Is there a zoo in or near your town? If so, there's something to be found for everyone. Parents and kids love the fun yet educational experience of seeing animals close-up plus you can enjoy lunch or a treat while you're exploring. Museums are also a great source of education and fun. Because most museums are aware of kids and their needs, many now offer exhibits specifically for children.
If you'd rather not go out, there's plenty of creative ideas to do right in your own home. Go camping in the family room by building a tent out of bed sheets, make cookies or other treats in the kitchen or play an old fashioned game of hide and seek. Your kids will love you for it.
Don't forget to ask your kids what they want to do. You might be surprised at the creative ideas they come up with.
Music and the Arts
There is a wide range of opportunities to enjoy music and the arts in most cities. Every town has a movie theatre nearby. With popular releases coming out almost monthly, there's always a new movie to view. Many children's films premiere during summertime and around the holidays so add "movies" to your family's list of things to do.
Check out local concerts and performances
Concerts in coliseums, arenas or amphitheatres perform year-round. Whether you prefer rock and roll or opera, check your local newspaper for upcoming musical events. During warm weather, many towns offer outdoor performances in local parks… a double treat because you can enjoy the mild weather as well as the entertainment.
Is the theatre more your style? Small, local theatres perform Broadway classics and offer an inexpensive way to enjoy stellar talent without the pricy ticket costs of New York, London or other top-rated towns.
What about travel options?
From a quick, weekend trip to a nearby tourist location or a full-fledged holiday to another country, travel is a great way to break the boredom.
Do you live near the mountains, the beach, a lake or campground? Pack a bag and head out for a refreshing weekend getaway. Viewing the leaves as they turn during fall is a wonderful way to enjoy Mother Nature's splendour. Hiking can also be great fun!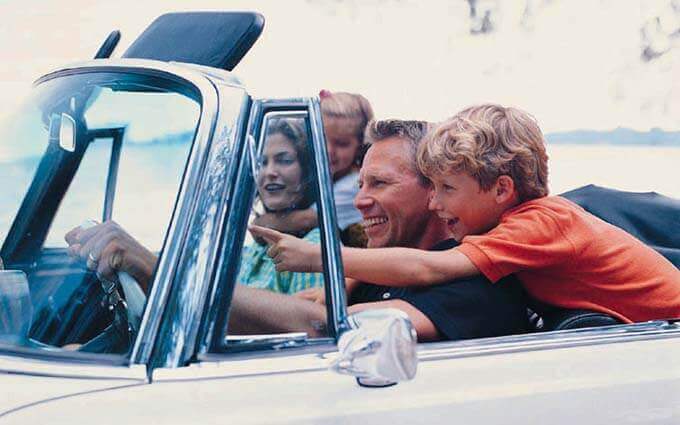 Family weekend at the beach
In the summertime, the seaside offers the obvious draws swimming and basking in the sun on the beach, but you can also indulge in fresh seafood while you're there. Other attractions, such as amusement parks, nightlife, etc. are also available.
Last minute travel plans
Have more time on your hands than a weekend? There are many fabulous discounts available to those who are able to travel at the last minute. Prices for flights within the country, or even overseas, plummet the closer to it gets to departure time. Airlines don't want those seats to go empty so they are willing to discount them rather than lose money. The same applies to hotel rooms and tickets to attractions.
If you are a spur-of-the-moment person you may be in luck. Check several Internet travel sites for an array of creative ideas or contact your travel agent to find what deals are available now. You'll be pleasantly surprised at the bargains you can find going to exciting destinations.
Dining and wine tasting
Often, a quiet dinner for two can be just what you need to rejuvenate. An opportunity to relax and experience superb service along with a phenomenal meal and good conversation is a rare treat these days. Is there a restaurant in your area you've wanted to try? Do it tonight! What's more, if you're one who always orders the same thing, branch out… take a risk and try a new dish.
Try a new wine
While at dinner, order a bottle of wine. Is there a wine variety you've been curious about, but haven't yet tasted? Now's the time.
If you'd rather enjoy the "vino" without the meal, check the Internet for wine tastings in or around your town. Most will also offer hors d'oeuvre during the event making it even more special.
Set up an event calendar
An event calendar is a perfect way of planning ahead for the year or the holiday season. You can add events and buy tickets well in advance, budget for special events and plan the family holiday. You'll be pleased you did and the benefits far outweigh not doing so. Check back for our tutorial on setting up a family event calendar soon
With a little creativity and imagination, you can discover plenty to do. Once you find things you like, make a list for future reference. The next time boredom comes knocking or you feel an urge to get away, you'll be armed with tried and true ways to bring back the fun.