Last updated on March 14th, 2020 at 04:30 pm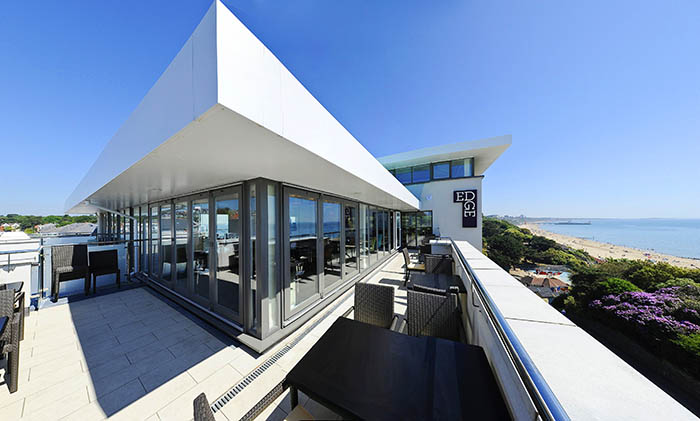 Sadly, it's true, Edge Restaurant has come to the end of an era and it's time to say goodbye. Edge will be closed from Monday 3rd October 2016.
When Edge Restaurant opened
When Steve Prior opened Edge Restaurant in 2009, almost immediately it was an overnight success providing Bournemouth and the surrounding area with something new, and breaking the mould of more traditional restaurants in the area by serving European-inspired dishes and their own version of classic dishes created with the culinary expertise of the Edge chefs.
Superb selection of wines and drinks, and jazz
To accompany Edge's varied menu an extensive wine list, artisan cocktails were also thrown into the mix, some live jazz and lounge music, all from a rooftop overlooking the Dorset coastline… this great combination resulted in what became one of the best restaurants in Bournemouth.



Why close Edge Restaurant?
Like most good things in life, there comes a time to say, "enough!" It was always the intention of Steve Prior that when that day came and te Edge team made the decision, they would close the restaurant on an all-time high, at the peak of their business, rather (like so many other restaurants) than wait until it lost its flavour (no pun intended).
A word of thanks
What makes a successful restaurant? the food, décor, location, and the right decisions, two key ingredients are the staff and the customers.
Our staff
A good restaurant cannot be run without great staff and management, we have been extremely lucky to retain staff that have worked with us almost since the beginning. The team had extensive working knowledge of the hospitality industry and customer service. We thank them for their loyalty and hard work over the years.
Customers
To our customers, we could have never existed without your support, we hope your experience with us was a pleasant one and we hope that you will continue to have good memories of your many dining experiences spent at Edge Restaurant.
In closing
We also wish to thank all of our vendors whom we sourced our products that predominantly came from the local area of Dorset very rich in resources, also far and wide for other items.
Onwards and upwards!
Edge Restaurant
Save
Save
Save
Save
Save
Save
Save
Save
Save
Save
Save