Last updated on March 14th, 2020 at 02:49 pm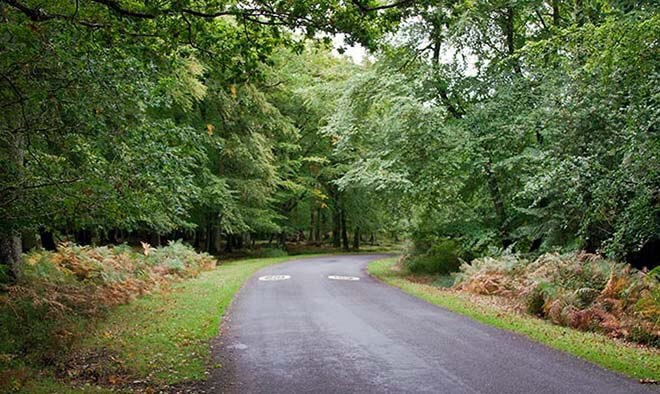 Springtime really is the most amazing time of the year.  Now that the gloominess of the winter months has left us, courtesy of Mother Nature, we are being treated to a wonderful abundance of beauty in gardens all throughout Dorset, and as everything begins to bud and blossom there is new life and colour all about us.
Dorset boasts landscapes even writer Thomas Hardy and poet William Wordsworth were inspired by. For those of you who have never visited, or even those who live in Dorset but have not yet explored all the hidden treasures, here are a few places to visit in Dorset.
A day out visiting the historical homes of Dorset
In fact, the entire county of Dorset is looking particularly beautiful at present so if you're a fan of nature then take a weekend break and visit this beautiful part of England and enjoy the fabulous great outdoors, historical country homes and gardens like Beaulieu, or Kingston Lacy (both within approximately a half-hour drive of Bournemouth) and of course you mustn't forget all those traditional afternoon teas accompanied by the delightful naughtiness of fresh scones, jam and lashings of clotted cream!
A visit down South has to include the New Forest
As you enjoy a drive through Lyndhurst, Burley, Christchurch, the beautiful New Forest and neighbouring farmland you'll be treated to all that makes springtime such a special event each year. With the most adorable little lambs and calves frolicking in the fields, a huge variety of birds 'tweeting' their sweetest songs from the treetops of this stunning part of the U.K., and the New Forest ponies leading their foals to the safety of the trees, you can't possibly be stuck for things to see and do whilst visiting Dorset.
Bournemouth beaches
You can't picture Bournemouth without thinking of miles and miles of blue flag beaches. The white sands here are as breathtaking as any exotic beach location. Why not take a stroll down to the clifftop, from there head towards Southbourne, and further on to the popular landmark of Hengistbury Head. If you are feeling energetic, head back west to Bournemouth Pier and on to Sandbanks. Why not take the ferry over to Studland and sample the famous Purbeck ice cream along the way.
Durdle Door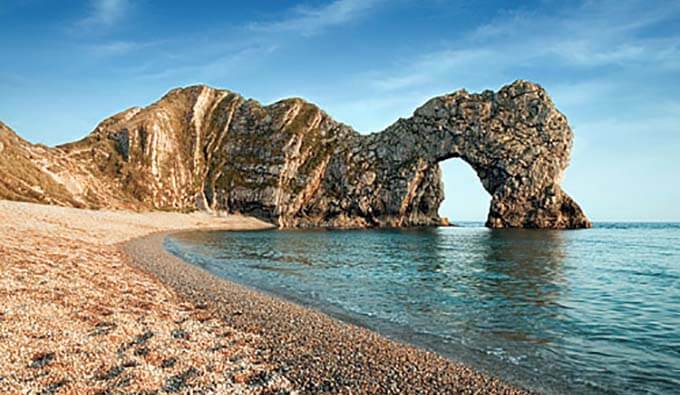 In the mood to venture a little further afield? Drive the winding roads in Dorset to visit the iconic Durdle Door at Lulworth Cove, a location so picturesque you can hardly believe it is all-natural. Walk over the hill for a little light exercise before making your way down to the natural stone arch the sea has gently moulded over millions of years.
Here's a tip – Finley's serve the best fish and chips you will ever sample!
Worth Matravers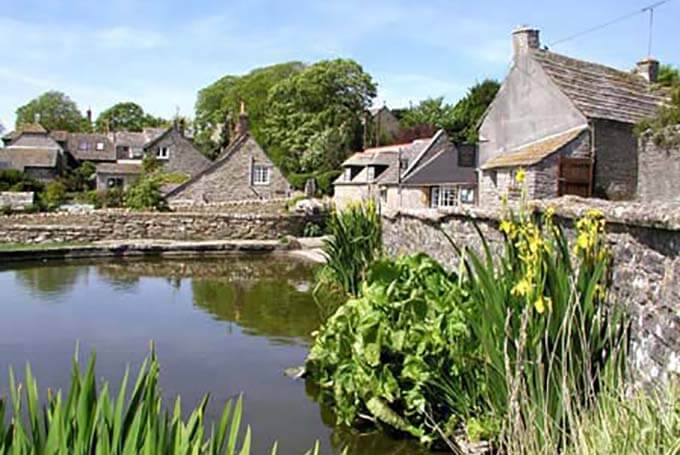 Finally, to let you in on a local secret – nestled in the hills somewhere between Corfe Castle and Swanage (both also worth a visit), is the tiny village of Worth Matravers. Consisting of limestone cottages and farmhouses built around a sweet little duck pond, it comes complete with a traditional red phone box.
Stop off for a pint at the local pub
While visiting you may want to stop off at the local pub for a pint and a bite to eat.  The Square and Compass serve homemade pies, Dorset apple cake, and even cider grown and brewed in its own back garden. However, the real highlight is the walk down to the clifftop. The views simply cannot be described. It's easy to while away an afternoon listening to the crashing waves. There are even the remnants of an old quarry, deserted since 1940 to explore.




Hotels in Dorset
There are a number of good hotels that suit all budgets in the area. Check back again soon as we add more to the list.
Plan your next trip to Dorset, not only is there the stunning countryside to take in but there are miles of golden sandy beaches for you to enjoy so treat yourselves to a special mid-week or long weekend break.