Last updated on February 18th, 2020 at 09:49 am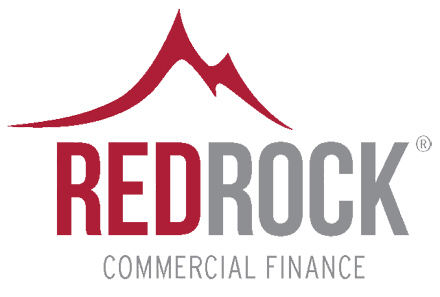 The state of the British economy and the limitations that the high street banks have put on business loans has made it more difficult than ever to get ahead in business, this where companies like Redrock Commercial Finance can help
If you are prepared to look around, especially on the internet, you'll find there are various lending options such as bridging loans available to you from financial lenders who strive to find just the right funding solution to your current cash flow problems.
Face to face meetings to speed up bridging loan applications
Smaller niche bridging loan specialists like Redrock Commercial Finance believe that by meeting with each of their prospective clients face to face (when possible), they are able to fully understand the scope of the lending facility required for that particular individual's circumstances.
Person-to-person meetings create trust
And of course, we all want to feel comfortable in the knowledge that whoever we divulge our personal financial status too, they will keep that information private and confidential.  We want to work with people we feel we can trust and person-to-person meeting provides not only the confirmation that these are professional individuals but also allow us, the customer, to vet who will ultimately be handling the outcome of our livelihood!
Bridging loans that take a business to its next level
The team at Redrock Commercial provide an efficient and transparent approach to commercial business loans offering everything from asset finance for bed and breakfast, business equipment and machinery to bridging loans when you need that little bit extra to bridge the gap during a property purchase.  Commercial finance, small business and property development loans are also key markets for these Dorset based business loan specialists.
What are Bridging Loans?
If you've got a tight deadline on a property purchase or are in-between the sale of one property and another then a short term bridging loan will help you for a short-term period, anything from 1 day to 12 months.
Access to immediate funding
Perhaps you are considering an auction purchase in which case you'll require immediate funding or you'll lose out on that once in a lifetime property deal.  Whether it's for property investment, conversion or discount property purchase there is always a bridge loan to meet your needs.
Redrock Finance bridging application procedure
The Redrock bridging loans procedure is simple, just call or complete their online form and they'll be in touch immediately to discuss your personal requirements and walk you through the entire loan application process, it is as simple as that. When we attempted we received a call back within 10 minutes.
Small Business Loans
Small Business owners are those brave souls who've made the decision to step outside the safety of the proverbial 'box' and create their dream.  Taking that giant step of independence is not done so without concerns, and there is always the need for a little extra financial assistance along the way.
Why a small business bridging loan?
Taking out a small business loan can help relieve temporary cash flow concerns, allow for premises expansions and equipment purchases. Redrock's business finance team possess many years' of experience as financial advisors which enables them to steer you in the right direction to obtain the best possible small business bridging loan for your particular criteria.
The next step for business bridging finance
Don't let the fears about the economy push you around any longer.  Take a good close look at your business and decide where you want your company to be in the marketplace.  Nothing's stopping you from making a few changes and moving to that prime position.  Be bold, believe in yourself and inquire about bridging loans from a team of friendly and honest financial professionals.
Save