Last updated on March 12th, 2020 at 12:12 pm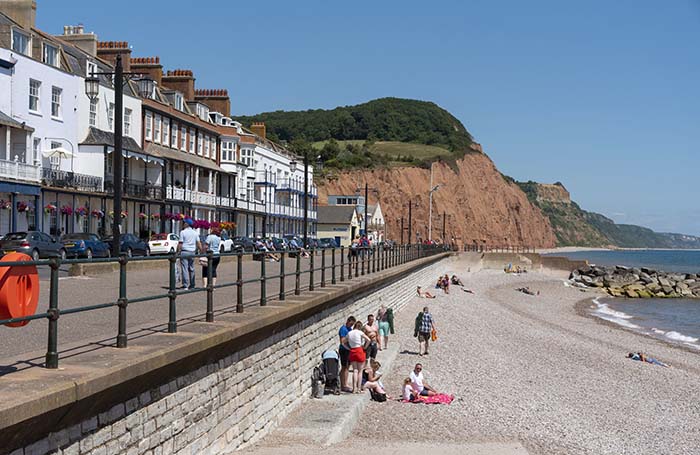 An hour and a half drive from Bournemouth will take you to Sidmouth on the coast of East Devon.
On entering Sidmouth, it looks like any other seaside town in the South West. I had a couple of friends visiting from the States, and we decided to squeeze out the last of the summer weather (semi-cloudy) and go there for the day.
Sidmouth is an old English seaside town that doesn't offer much in the form of entertainment, however, it is beautiful and has a lovely stone beach.
Devonshire cream tea in Sidmouth
During the afternoon we decided on cream tea, and being in Devon, it seemed the proper thing to do. We went to the Mocha Restaurant on Prospect Place and placed our orders. Instead of tea, I had coffee with scones that are bigger than most I have ever seen. The jam came in small glass jars which were a bit disappointing as I was hoping for some homemade jam.
Which is the proper way to prepare a scone – Jam or cream first?
The cream was, Devonshire – Crème Anglais – there is some debate between Devon and Cornwall on which is the correct way to prepare scones, do you put the jam or the cream first on the scone? I wanted to ask, but the waitresses seemed bored and probably not at all interested in the chicken and egg theory. I settled by putting the jam first followed by a healthy topping of Devonshire cream. (Or not so healthy as the case may be).
Cream tea or politics?
The experience of a cream tea is very civilized and eaten over small talk about such things as the British weather and the latest news. The discussion turned to Brexit, should we stay or should we go – it made for lively debate between a young businessman who felt that remaining in the European Union is a good thing, and an older man who thought to leave the EU is good but did not know why.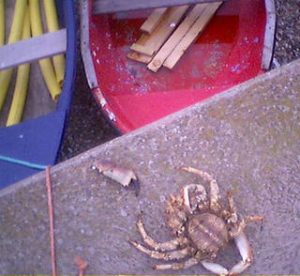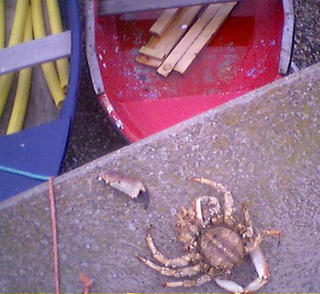 The weather, in my opinion, was a far healthier topic at this point as there were a few mixed emotions over the Brexit fiasco.
The cream tea was good and although nothing to write home about, however, it did add to the Devonshire experience. I am informed by friends that there are better places to partake in this custom.
Sidmouth, a good place for a walk
If you like walking – I suspect we should have done this before the cream tea – then start on the Millennium Walkway which will take you almost the length of Sidmouth Beach. It's quite beautiful and very refreshing, and it lies on the Jurassic Coastline. Take the South West coastal path (about 45 minutes), and you can visit the Sidmouth countryside, which is run by the National Trust and is quite stunning.