Last updated on April 12th, 2023 at 05:10 pm
The chink of ice in a tall glass; the distant whirr of a lawnmower; the ghostly flash of fireflies; a waft of hickory smoke from the neighbours' barbeque. It's summer. Life's mellow. So why not tuck into a juicy Agatha Christie mystery–guilt-free?
Agatha Christie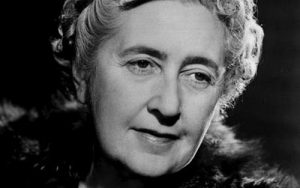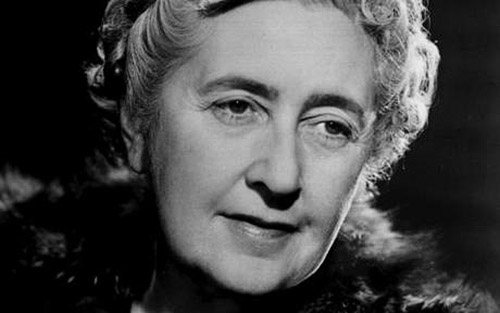 One of my favourite writers is the dame of whodunits, Agatha Christie. Born in Torquay, the county of Devon, England, in 1890, Christie got her start with a friendly dare. Her sister claimed it was all but impossible to read a good detective story in which the perpetrator wasn't obvious from the start. Christie took up her sister's challenge and wrote The Mysterious Affair at Styles. The rest, as they say, is mystery history.
The start of Hercule Poirot and Jane Marple
Among 80 novels and numerous short stories and plays (The Mousetrap debuted in London's West End in 1952 and is still in production), Christie brought to life two of the most distinguished characters in literary history–the quirky yet indefatigable Monsieur Hercule Poirot and the hawkeyed knitting fiend, Miss Jane Marple of St. Mary Mead. With a penchant for poisonings and exotic locales, Christie revolutionised the genre by setting up her detective dramas in closed societies–the Orient Express, an archaeological dig in Mesopotamia, the country house of a wealthy (but dead) uncle–and shifting suspicion rapidly from one character to another until no one looks innocent. Her plots keep even the sharpest readers guessing.
Agatha Christie's own mystery
Despite Christie pulling a mysterious eleven-day disappearing act of her own (troubles in her second marriage led her to flee to a hotel and check-in under the name of her husband's presumed mistress), Christie eventually attained one of England's highest honours: she was dubbed Dame of the British Empire. Agatha Christie died on January 12, 1976.
So it is then that I am reading the First 3 Hercule Poirot Mysteries
The Mysterious Affair at Styles
We first meet Poirot in The Mysterious Affair at Styles by Agatha Christie. With his egg-shaped head, curled moustaches, compulsive neatness and insistence on being Belgian, Hercule Poirot is a sleuth to rival the stripe of Sherlock Holmes. He's brilliantly portrayed by British actor David Suchet, who gets down all the Monsieur's quirks to a T.
The Hollow
See Suchet excel as Poirot in The Hollow, a mystery in which the rotund detective is just trying to get some rest at his country cottage when a philandering husband's untimely demise casts suspicions on an entire party weekending at the neighbouring mansion in the Hollow.
After the Funeral
Funerals indeed prove fatal in one of my top book picks, After the Funeral. After the funeral of corn-plaster magnate Richard Abernethie, those present at the service find their own lives in a hazard. Poirot is called upon to investigate the mysterious circumstances of his death and its aftermath. Abernethie's death was murder, wasn't it?
The Clocks
Be careful what you wish for. In The Clocks, Susan Webb wishes for a break in the humdrum routine of her life as a secretary for hire.
True to Agatha Christie form, Susan is sent to the home of a blind woman, where she discovers a well-dressed corpse situated among six clocks–all set to the wrong time. Will Poirot figure out why Susan was called there in time to set this puzzle right?
The Thirteen Problems
It's Miss Jane Marple's turn to have her mettle tested in The Thirteen Problems, a collection of short stories based on those told to Miss Marple during weekly meetings of The Tuesday Night Club. The challenge each week is a mystery posed by one of the members–and the object is to be the first to solve these games of murder and deception. Watch as Miss Marple deftly catches up the crooks in their false yarns.
Check out these and lots of other Christie mysteries–including Murder on the Orient Express and Death on the Nile—  Go on… I bet you can't read just one.
Until next week!
---
Elizabeth Frengel is a curator of rare books at The University of Chicago Library Book Arts and History